Temie Giwa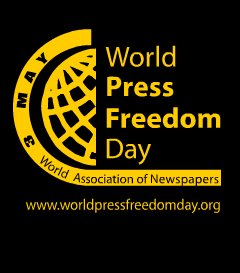 Today is World Press Freedom day and I am excited that there is a day dedicated to celebrating the freedom of the press and the idea that good journalism is important for democracy and good governance. Today I celebrate those who gave their lives to the pursuit of truth especially in Nigeria. I remember Dele Giwa, a man martyred for his unrelenting dedication to the gospel of the press and for truth that he laid out in his old column PARALAX SNAP. Not only was he fastidious in pursuit of the truth but also he did it rather beautifully. Today is also for Tai Solarin, Nigeria's greatest renaissance man. He tirelessly fought for our right to know what our government is up to regardless of the consequences, and harsh they were. I am also reminded of Ken Saro Wiwa, a writer, journalist and one of the greatest men Nigeria has ever nurtured. These men died because they believed in the simple idea that every man should know the truth about his government no matter the cost of such truths and they paid the ultimate price for this.
A press is not truly free without the full participation of the government they are meant to report on. In fact, there is a symbiotic relationship between these two indispensable organisms in modern Nation States. An un-well press begets an even sicker government and vice versa. While we are cleaning up the debris of this past election, mourning those who died so we can have a credible government and looking forward, we should remember that we do this because we have brave men and women who will not stop pursuing our truth. Our journalists must remind our new government of her responsibility to continue the rich Nigerian tradition of enforcing freedom of thoughts and expressions.
Today I celebrate our new representatives of press freedom. I celebrate Nigerianstalk, a forum that has allowed me to participate in the discussion of this beloved country. 234Next's brilliant use of technology helps better inform the new generation of Nigerians who are growing up on the Internet. I am particularly amazed by the sheer brilliance of ChannelsTV and their work in showcasing the candidates in this past election. Nigerian teams of journalists are doing exceptional work and this makes me hopeful for the future.
Last March I wrote here about the FOI bill that passed the Senate and the House of Assembly and how we were all waiting for the president to sign it to law. It has been 2 months now and the wait continues. President Jonathan has promised all Nigerians good governance and accountability. I hope he is aware that the first step of making good on his promises is to pass this long awaited bill. This bill is an incentive for his government to remain accountable and conduct Nigerian business legally and openly. The bill will protect our rights, guard against mismanagement of public funds and office, and protect our democracy. This is truly the only way forward.
For all those that are gone, may you rest in peace, for those who are still working tirelessly to keep our government honest, may you never be tired.
Happy World Press freedom day!