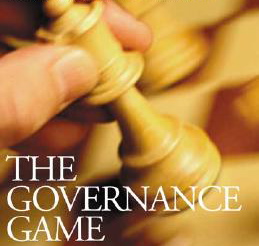 ONE: Following through on his expressed sentiment that 4 years is not enough time for any administration to achieve obvious results, President Goodluck Jonathan is to draft a bill that will extend the current term from 4 years and only 2 terms to 7 years with 1 term limit for the executives in Nigeria. The reaction of the populace was mixed. Some people ailed the president's patriotism and selflessness in proposing a law that might reduce the constant election wars while others called it a waste of political capital at best and a sinister attempt towards dictatorship at worst. It is more likely that it is neither. Nigerians are aware that the cost and structure of the Nation's public institutions is enormous while providing little gains in the lives of the citizens.  Also it isn't an untruth that the monetary and human cost of the last election is perhaps one that the Nation cannot afford every four years. Hence, it is important that an adult conversation be held in the public arena on how we might cut the costs of the electoral process and how to build systems that will check the endemic graft in our public life. So rather than give in to the predictable game of accusations and counter accusations, one hopes political actors would attempt leadership just this once. Hopefully a dialogue will begin.
TWO: The plateau government has decided that banning trouser wearing females from the state secretariat and other government office is the most important use of public resources at this time. The government is apparently unconcerned about the high maternal mortality, child mortality and illiteracy rates in the state and as such harassing female citizens is the next best option.
THREE: Kano state recently took a legal approach to the final push to eradicate polio in Nigeria.  The permanent secretary of the state ministry of health issued this statement: "The government will henceforth arrest and prosecute any parent that refuses to allow health workers to vaccinate his child against child-killer diseases, particularly polio." The move will also prosecute vaccinators who refuse to report parents who refuse vaccination for their children. The history of vaccination in northern Nigeria is one dominated by huge public health failures. It is apparent that the previous strategy to convince parents of the importance of vaccination was not fruitful. However, it is not obvious if this move will prove more successful.
FOUR: While some might say it is 45 years late, the breakthrough in kidney transplant in Nigeria is certainly worth celebrating. The surgery was performed at the Lagos University Teaching Hospital last Tuesday. It is Nigeria's second such successful surgery by Nigerian surgeons.
FIVE: In a supposed move to combat Boko Haram's spread of terror, Mr. President has yet again promised another intervention. He promises to provide a couple of toll-free telephone numbers that citizens could call when a suspicious activity is noticed. If he actually implements this idea it might help reduce future terror activities even if on a small scale and further it will aid in increasing civic responsibilities in Nigeria which will be a major gain for his administration.
SIX: The Joint Admission and Matriculation Board, last Thursday, decided on a new cut-off benchmark for this year's University Matriculation Examination (UME). The organization decided on a 160 for pupils applying to polytechnics and colleges of education, while university requires a 180 minimum score.  The reason for the new cut–off is due to the low performance of secondary  school students. The Nigerian education sector is in dire need of reform. Here is a brilliant article that explores the history of the sector and how to go about with the urgent reforms.
SEVEN: Arrive Alive Road Safety Initiative, a Nigerian NGO, has just released a report that 12,000 Nigerians die yearly as a result of commercial motorcycle (Okada) accidents, 30,000 more are injured with over 70,000 others indirectly affected by these accidents. These numbers paint a rather scary picture. The cost to the public health institutions is high. However when one adds the loss of human capital, it becomes unbearably expensive. It is important that all states in the country adopt helmet laws similar to the one passed by Lagos State not long ago.
EIGHT: The Osun State governor, Rauf Aregbesola, has finally found the time to nominate a 14-person cabinet after 8 months in office. Here is a list of the nominees.
NINE: The Russian Federation is to build a nuclear power plant in Nigeria in an attempt to bridge the energy gap and diversify the Nation's energy sources. A draft implementation of the plan was signed some days ago by the Minister of Science and Technology, Prof Ita Oko-Bassey Ewa, and the 7-man delegation from the Russian Federation. While this is an efficient policy for the economic and ecological health of the Nation, it is alarming that the 2 most corrupt countries in the World have decided to work together on this project. One more reason to be wary of this new project is Nigeria's own history of negligence in managing disaster. The last nuclear tragedy in Japan is one more reason to advise extreme caution in bringing such a volatile technology into Africca's most populous country. Germany didn't back out of its nuclear program for nothing. This is a project that requires intense public monitoring.
TEN: 6 member of the Lagos branch of the Action Congress of Nigeria (CAN) were rescued after having been drugged and abducted by an unknown man. The rescued men are the chairmen of the Bariga Local Council Development Area of Lagos State. We wish them speedy recovery.