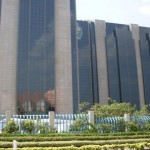 This is a fictional monologue by a young financial analyst at a leading Nigerian bank.
"You don't want to do your youth service in a government office because they're too corrupt? Are you serious?That's the more reason why you should serve there: you will learn who to talk to to ensure that any business you're doing in that field will click for you.
"Yes, of course I know that they in particular are more corrupt than any other government agency but it's a fact of life and you have to learn to live with. You know I served there, and I was trying very hard to be absorbed after service, but for where.That was when my eyes truly opened about our country. My father knew the Director General and told him to help me out and so all I had to do was leave my CV with him. OK. I went to his office one day, the man wasn't around and so I left it with his secretary. The woman was very hostile when taking the CV but I didn't know why. After about two weeks that I realized that she hadn't even given it to the DG. I later learnt that I needed to settle her before anything would pass through her to the DG. So now, any time I want to meet someone that's not around, I'll just say to their secretary, 'Please I really need to speak to Oga, O. Just take this money for credit so you can call me when he comes in. I hope you're not embarrassed, I just need to know when he's around.' Shikena.
"No, naa. You can't just avoid the government like that.Even if you want to go into business for yourself, you're going to need clients to sell to, and unlike America, government is the biggest game in town; you need to learn how things work here, O. While you're there claiming ideals, your mates are working from within the system to hammer. And you can't just think of yourself, when you have children, you'll want to set them up well, right? I mean, if your dad was a billionaire like Dangote, you could fly around, see one island, buy it and in three years time, sell it and pocket your change. But instead, you're here buying iPads from abroad and selling it one by one. Which one would you prefer?
"Come on, believe me: I don't like this situation at all. Remember that me sef, I used to say, 'Corruption is bad. Let's stop this to make the country better,' etcetera etcetera, but after a while I realized that fighting it is like battling an insurgency. You could be among a group of people who are all complaining that things are bad in this country but when you dare to actually add transparency to any financial process, you suddenly find yourself surrounded by enemies.
"Don't get me wrong, you can still do your best to avoid mago mago. Like me for instance, if I could raise the capital, I want to own a bank because that is where you can make serious money and it is totally legal. Yeah, most of our banks now are failed; they were basically giving out loans to their own people with zero collateral. Well, the banks over-leveraged themselves so when people started defaulting, they lost all their money because they couldn't have any collateral to liquidate. But the wonderful thing is that the government stepped in and bailed all of them out. Can you imagine that? So if I can just start a bank, I'm made. I'm not going to be stupid like the other banks and just give loans to myself without collateral, but I'll definitely leverage my reserves to the max. If people pay back, I've hammered. If they don't, the government will bail me out; it's fantastic. What? No, it's not stealing from taxpayers. It's perfectly legal, and if anyone else wants, they can start their own bank, too.
"I can see you're not buying into all of this, but sadly, things work like this because people are poor. Let's say you're hungry and trying to feed your family, and someone gives you ₦1 million if you just shut up and sign this or that, what will you do? You'll take it. It's not like you have a choice. I know, I know. I myself am not going hungry, but most other people don't have that luxury.
"Trust me, I know what I'm talking about. Do your youth service in Abuja. I can talk to some people to help you get into a government office. It's only for one year but at the end you'll learn how this country really operates and why all this corruption is never going away. Just pay your dues now and eventually when you're rich enough, you can try to be idealistic."