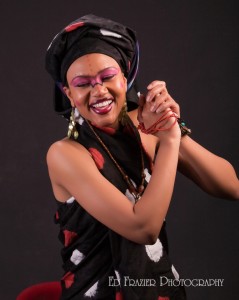 Let me dance.
Tomorrow, I'll thank you, and you'll thank you. You've brought me this far, and done a great job of it too, in my opinion. So I'm thinking you should trust me enough to respect my opinion about what I want to do with MY life, even if you're not too comfortable with it at the outset (er, except it's something like becoming a stripper, please feel free to push the panic button, call the family meeting). And even if you totally disagree or think I'm hopelessly misguided, forcing me is definitely not the right way to go.
A lot of things could possibly happen, if you don't let me dance.
I could defy you and go dance anyway. If I crash and burn, it'll be because of you. If I succeed, well, it'll be in spite of you. Both ways, you lose.
I could give up dancing, tow whatever course you feel is best for me, come back, hand you YOUR certificate, and then go off to dance. Congratulations, you'd have wasted both your time and my life. But at least we'll have a fancy piece of paper to show for it, won't we?
Or I could do your bidding with nary a grudge, obtain my certificate, and even land a plum job. But I would find it difficult to excel and could never be truly happy. Then I would curse you inwardly whenever I see another doing what my soul yearned to do in my youth, while I am stuck with the drudgery that is my desk job, impatiently waiting for the clock to strike five, thanking God for Fridays, and living in perpetual dread of Mondays.
But I don't want to do any of these things. Just like I know that you don't really mean to live the life you couldn't through me. I know that somewhere deep down, all you do is out of love and the desire to give me a better life, one that's better than the one you had.
I know what you really want is for me to be happy.
So let me dance, let me draw, let me paint, let me skate. Kindly endure my bursts of song, even if my singing is second rate.
Let me scribble, let me dribble, tell me riddles, give me a fiddle, bear with me when I laugh too hard, humor my silly giggle.
Let me read, let me sing, let me dream, set me free. Leave my curious mind be, let it wander wherever it please.
Let me live, let me breath, life is brief, I've got so much to give. Do not smother my budding potential, do not give the world cause to grieve.
I could never fit into their cookie cutter stereotypes and become a lawyer, doctor or engineer, just because. To live for something greater than myself, to discover the treasures of the universe, to push the outer reaches of what is possible, to solve the problems of humanity, to look beyond survival in the pursuit of purpose, to live truly and fully…that is the existence I desire.
In the end it is my decision to make. But out of love, respect and duty, I ask that you consider it. Help me find myself, and we can both be happy.
Please.
Let me dance.
Image | via Ed Frazier Photography on flickr