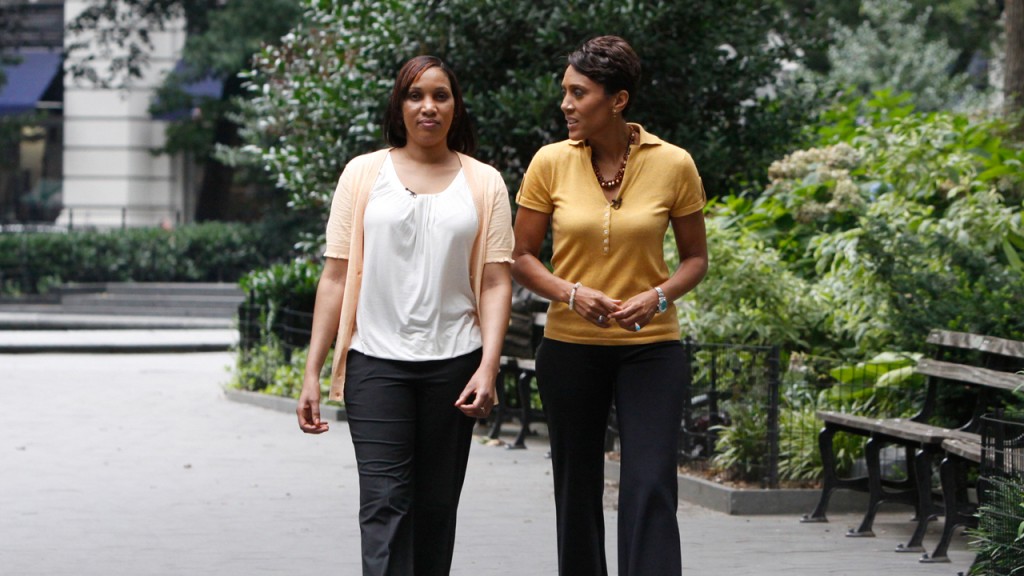 chimamanda adichie has a wonderful piece in newsweek, reposted in the daily beast, that asks whether the jury would have believed dominique strauss-kahn or his alleged victim, guinean immigrant nafissatou diallo.
On television, she was familiar: the skin tone that suggested cheap bleaching creams, the ambitious hair weave, the melodrama. An American friend of mine thought her interview too theatrical and therefore unbelievable. Instead, I saw a woman speaking a non-native language, and so compensating with gestures…Diallo comes from a place where melodrama is not unusual, and often suggests truth as much as lies. — Chimamanda Adichie
i think that adichie's observations are spot on, felt the same way watching diallo's interview with robin roberts. i found myself wanting to explain to all my friends, colleagues, even strangers on the street what is difficult to put in words: the times i myself have felt powerless, submissive, unable to stand up for or even defend myself. and i'm an ivy league-educated woman.
i cannot count the amount of times i have been in a relationship with a man whose needs and desires seemed to always trump my own. my inability still, in fact, to clearly state what my needs and desires are, whether they be to be left alone, in peace, free from cat calls on the street or "accidental" gropings from strangers on a crowded subway car.
i might also mention the time when, while I waited for a train on a subway platform near NYU, a man started masturbating–vigorously, freely–while leering at me. he was indian (or bangladeshi or pakistani), perhaps with some undiagnosed mental health problem. i looked at his face for a long time, his tongue licking his lips feverishly, before i even noticed what was going on down below. though i had done nothing wrong, or to invite him, the act sullied us both.
it was only the two of us standing at that end of the platform, so i ran to the mta official at the booth on the other side, tho i'm certain he was gone by the time a cop came.  i thought about that a long time after that day, wondering if there was something else i could do to limit these unwanted encroachments on my psyche, person. and i realize that i also harbored a quiet outrage given my supposed social status.
i was born in the united states, though my immigrant parents did a good job of taking us "back home" so we would understand where we came from, speak a bit of the language, cook, dance, and hopefully marry well. as a result of this upbringing, i cannot in certain ways comprehend what nafissatou faced at home and getting here, how she fought for asylum and the financial stability to raise her daughter singlehandedly.
it comes with some irony, then, that our private lives–lived away from the public eye–could bear so many similarities.
like nafissatou, i too dated a con artist. i was 25 and he was 38 (tho he lied and told me 35), an ivorian restaurateur and former boxer. he charged thousands of dollars in supplies for his restaurant that i later took him to small claims court to collect, tho he never paid. i couldn't make the payments and my credit rating plummeted while he eventually mismanaged the restaurant into oblivion, leaving me to lick my wounds, pick myself up out of debt, and live to tell the tale.
no, i do not really know how much he charged on my card. i gave it to him because he said that he loved and wanted to marry me. it sounds rather naive now, but at the time it was what i thought i should do, what i had seen my mother do.  and in the end, i don't doubt that diallo's and my private lives are so similar because our mothers, and their mothers were similar too. this type of submissiveness must be a learned thing passed down through generations. why so many strong, outspoken african women feign submission and so often stay in relationships with men who treat them so badly.
it would be appropo to mention here that i am in pre-production on a short film, called the people v. aissatou ba, about an african immigrant woman moving on with her life while the man who assaulted her walks free. it is inspired by the dsk case and asks the question:  what price does aissatou pay for telling the truth?
i'm not sure who the jury would have believed. i'd like to say that there is a part of each of us that recognizes the truth, our shared humanity, but i've learned over time that this idea is often a self-satisfying delusion. i look forward to all the ways we african women–who can read and write, unlike nafissatou–will translate and re-language this experience for the world. for more info on the film, visit my indiegogo page. –AL.