"In the beginning was the word," and it has defined everything else. We will return to this sentence time and time again, but for now, it serves as a good start. Words have defined, described, enthralled, moved, and enchanted us for generations. Words wake us in the morning, and lull us at night. Now – for the purpose of this space, however – I want to deal with words as it exposes us to the beauty, and the complexity around.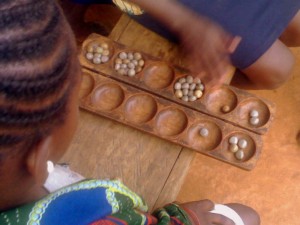 So there I was, all alone in an evening reverie when the email came in from the publishers. Would I like to become the Literary Editor of Nigerianstalk? It all sounded strange and grandiose. "What is a Literary Editor, and what does he do?" I inquired back. In a second, it was explained: "He gets a fancy office and a fancy car, rides about town and looks cool to awon omo ele. When he is not doing so, he tries to think up interesting literature-related stuff and get people to write about them. It could be book reviews or something like that."  Aaaah, that was it. And somewhere in the shape of the empty bottle of… water in front of me, and the smell of rain out of the window, the idea coalesced with one I had nursed for years: an avenue to interact with new literature (Nigerian-related or not) from all around the world. So here I am.
I want to welcome you to the NT LitMag, a fresh point of literary outlook on today's world. As editor, it will be my pleasure to serve as a conduit of fresh new voices of letters, art, and poetry that will grace these pages as from February. The work will be yours. We shall showcase poetry, reviews, photography, fiction, non-fiction, essays, and drama from all around the world. Submissions are therefore welcome (in droves).
The rules are simple: it must have been written. That's it. If you have ever written anything (no matter how far back into your old school books you have kept them hidden), we want to read them. Yes, they must convey an aesthetic perspective. And yes, you may let us be the judge of that. I will also now have to drive my fancy car all over the internet to bring to you new and old voices from wherever they are. Shock, delight, surprise, journeys of many pleasant sights. The only overreaching aim of this literary section is to capture the beauty in the words of this living generation (interpret "generation" loosely).
And there it is, my return to the "word." That may not be all that matters, but it will always be a good place to start. Watch this space.
Please send your poems, ideas, short stories, short memoirs, non-fiction pieces, essays, reviews, art, and short plays to us. If you have questions about form and word limits, send inquiries to the same address. That is litmag@nigerianstalk.org. Follow us on twitter @NTLitmag.