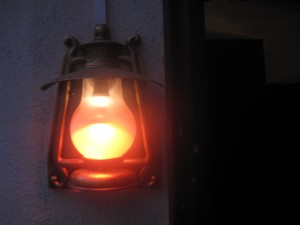 by Vivekanand Jha
Stigmatic widowhood
Customs curse for widow
and blessings for widower
widow, a horse with bridle;
widower, a tiger without fetters.
Stand two victims into sea of sympathy
All waves way towards the widower
and stranded at seashore, she sees
Wordlessly at all worldly ebbs and flows.
It matters meager whether he is
an alcoholic, gambler, or pimp
All need to be a man of means and
he flavors a  fresh offers of brides:
sweet sixteen to authentic virgin.
But a widow, even though
authentic, ascetic, and  aesthetic
Not passed even single conjugal night,
Even though married but untouched
If struck by stigmatic widowhood,
she struggles to seek or  solemnize
even stale or left over mate for herself.
 2.      Non-conformist
This guy: reformist,
revolutionist and non-conformist,
has no inhibition and restrain
on brazen and palpitating passion.
He is hell-bent to turn this heaven to hell
He would spit and urinate where he dwells
He wants this mundane crumbled and crashed
Like computer with one click
of mouse on virus carrier:
Without bothering its pros and cons
without any semblance of shame
without calculating any plus or minus
He will have no peace and bliss
till he delivers baby through his anus.
 3.      Colour
I know not of which color,
Color is made of.
It changes color like lizard
Like ungrateful man to his needs
Like politicians do according to
the climatic condition of election
Color is as fictitious and gullible as
the tears of woman and crocodile
Color is as fragile and fallible as
the character of the whore
colour is as vivacious as
the eyes of the tiger.
 ______________________
Vivekanand Jha is a translator, editor and award winning poet from India. He is Diploma in Electronics and Communication Engineering, Certificate in Computer Hardware and Networking, MA  and  Ph. D in English from Lalit Narayan Mithila University Darbhanga. He is a contributing poet to Wavelengths – 2011 Savant Anthology of Poetry (USA) which has won first place in the 2011 London Book Festival. He has been Poetry Contest Winner. He can be found  at http://poetvjha.wordpress.com