We begin here: sandwich. This is only because Ikhide Ikheloa's Oporoko Chronicles walks the margins of our sense of taste, humour, family, mischief, and imagination. Far from his equally brilliant and refreshing response to the mostly insensitive response of African intellectuals to the Kony 2012 viral video, the writer takes us on a trip through the quotidian rote of a generic Nigerian-in-American life. The line between fiction and memoir is deliberately blurred , as Ikhide usually brilliantly plays it. Like the bearded man in the village square whose opinion on everything – from the strategies of the two ayo players two feet away from him to the price of oporoko or palm wine in the market, to how a village rascal stole his younger girlfriend and runs away to join the army – delights all listeners, but not without subliminally slapping them with some deeper enduring point. I mean, we laugh usually because we see a point, right? and not always because we agree. Humour, as a political or social tool, works because it puts us at ease, and then strikes us at the core of our conscience. Read Ikhide for that, and for his literary or his social commentary. His Oporoko Chronicles doesn't pretend to the earnestness that I have now imposed on it, but read it anyway. A man is made from the wholesomeness of their world experience.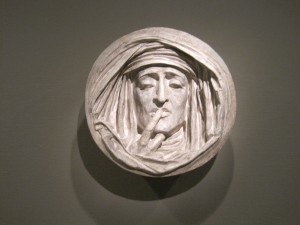 In Ikhide's world, oporoko is not italicized. Neither is dibia and panla. Readers genuinely interested in Nigerian literature will do the research. "Sandwich" however gets a gloss, sourced directly from Wikipedia. If you didn't know what that word meant before now, here is a golden chance. There's a fascinating prospect to this revolt, and the writer points us again in that direction. It was just a few days ago when my twitter timeline lit up with many highly motivated commentary by young angry Nigerians to whom the new intention to teach (with) indigenous languages in Nigeria by Yoruba lawmakers represented a move back into the stone age. All of a sudden, an earlier blind delusion of this writer that the upcoming generation from the country are well rounded enough to stay away from attitudes that perpetuate regression went out of the window with a depressing whimper. To quote one of the most alarming responses, "We live in a global world. Yoruba is useless outside Nigeria."  In another tweet, indigenous language learning was equated with illiteracy.
My grandfather would not agree with any of those, by the way. He reads, writes and speaks perfect Yoruba and lived a very successful life by any standard. He's not an illiterate. But to even take it more broadly, neither are the very many people whom we have all come across whose cultural literacy trumps anything that just English language learning provides. Don't get me wrong, English has come to stay, but all arguments for the denigration of multilingualism fails a basic test of reason. Luckily, I woke up two days ago and found a more elaborate defense of my position from no other person than a columnist in the UK Guardian. A more refreshing news news is that Twitter will now someday be available in Yoruba, among very many other world languages. It is also great to know in the end that the fate of our indigenous languages will not be determined by one ignorant person with a twitter handle. What is emere in English? I don't know, but literature does. Read Toyin Falola's A Mouth Sweeter than Salt. I can't tell you what a leprechaun is in Yoruba either. And yet, in the interaction of language and thought across geographical distances, we continue to evolve into more refined agencies of truth.
Reading Vivekanand Jha's three poems was a travel exercise in thought, because we only know in which language he writes. The language in which he thinks is his own secret, although we can conjecture from his name. Beyond that are gems of some beauty lingering behind the words. Award-winning writer Igoni Barrett delights us equally with a short story of a certain loss. In the writer's brilliant narrative of a complex and dysfunctional family, we find a common humanity. Dimié, the hero of the story, could as well be any young man growing up in some part of a developing country. It is Igoni's characteristic style that weaves the reader into needed empathy. Earlier in the week, Emmanuel Iduma's revision of his thoughts on the wasted opportunity of Occupy Nigeria came through his essay in The Ordinariness of a Matter.
And so here we are at the end. Nothing else needs to be said. Please enjoy the offerings.
_____
Please send your poems, ideas, short stories, short memoirs, non-fiction pieces, essays, reviews, art, and short plays to us. If you have questions about form and word limits, send inquiries to the same address. That is litmag@nigerianstalk.org. Follow us on twitter @NTLitmag.