by Benson Eluma
For Ify Omalicha
Who now to carry on
Your dance of beatitude,
Lead the chorus
In the return movement?
Your strings have suddenly come
Undone centre stage. The actors
Cannot avoid the strewn beads.
Giving a matinée, death
Offered us free seats,
Issued you a libretto
You were not eager for.
You did not dance that last dance.
Your limbs declined the offer.
For once, your waist said
No, curtailed its ebullience,
And has since refused to budge…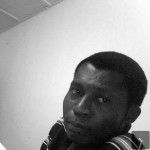 Omalicha's Diggings
Carefully, carefully, seeking out her artefacts/quickly she packed and sent them to us/willing that we use them/to repave the twilit paths she walked. We had become addicts of her offerings/schooled in receiving largesse at her soirées/waiting coolly for the next package/eating and drinking and leaving her to work. Admiring this, but not too much/admitting that that had something in it/something no one could quite touch/we failed to ponder the engine that drove her so. With cessation, flows impress on the mind meanings/only with the finality of this cessation/did we begin to cudgel our brains to see the inner things. Kind she for giving enough to work out the ethos/of that rich city inside her/where these artefacts received shape and polish/the intaglios bear witness/her imprints mirrored all over the place/wherever we turn, a shower of materials…
________
Benson Eluma writes from Ibadan