I often run into a fascinating interesting dilemma of sorts whenever I read and edit submissions to this magazine. Do I turn "favour" into "favor" as my spell-checker suggests; neighbour to "neighbor" and labour to "labor"? After all, such decisions are usually based upon the sole discretion of the imperial editor, he himself taking a cue from the rules set to an arbitrary standard of propriety. Editing works from Nigeria (or pretty much all of the African continent) adds another layer of complexity: nativization/localization. More than the mere attention to consistency in certain spellings, how does a platform dedicated to showcasing diverse literature navigate a border between the sometimes inevitable exclusivity of localized experience and the compulsory universality of literature. What gets lost in the editorial interference? And at what cost?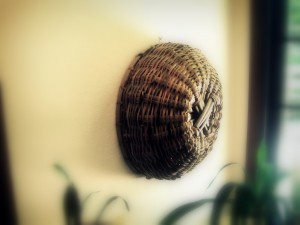 The argument is older than me – from Wole Soyinka's employment of Yoruba's poetic voice to English ends, to Chinua Achebe's interrogation of the need to employ the English language to the specifics of our own daily localized needs, to Ngugi Wa Thiong'o's total abandon of the idea altogether for a purely native language experience. In-between those ends, somewhere, is Ikhide Ikheloa's brilliant rant against the need to italicize native words in African-English prose works. What that argument misses in terms of the opportunity for compromise, it makes up for as a staunch defense of a new and totally distinct interlanguage of new literatures to which the global reader comes prepared or misses out, without significant consequences. So, while it is likely that a "ghastly motor accident" takes place only in Nigerian literature, the long-term effect will not likely include a sudden loss of ability by non-Nigerian readers to appreciate the gruesomeness of automobile crashes.
And so, in this week's short non-fiction excerpt from Abimbola Adelakun, a technically non-existent English word "corper" makes its interminable debut. It is only for the purpose of this piece, and for this global audience, that the word poses any significant attraction. In Nigeria where it has been in use for about four decades, this reference is useless. (My go-to place for a more vibrant and better updated cultural reference words in the Nigerian English lexicography is within the works of Eghosa Imasuen. Either because of his groundedness in the environment of its most ubiquitous use, or as a result of some deliberate attention to the authenticity that the medium provides, Mr. Imasuen has shown himself as a medium for the survival of Nigerian English literature. In any case, the future can only come with more exciting surprises as far as language use is concerned. With globalization and localization of language use still retaining a good chance of creating great work at each intersection of their meeting, we will always be the winner for it). Other lingual purists will wonder about the use – in Abimbola's work – of "Ibo" when "Igbo" will do. They too will have to battle with the conundrum of real life common usage versus an author's need for prescriptive imposition.
Other works presented in this issue are Ikhide Ikheloa's Children of a Lesser God, and my adaptation of Wole Soyinka's Telephone Conversation in a work I refer to as Chat Call. Readers coming across either poem for the first time would want to spend some time with the text and subtexts of Soyinka's 1960s original for a better appreciation of the changes and purposes of the new adaptation. I have not yet "indemnified my publishers" against the charge of plagiarism, but now might be a good time to start.