By Remi Oyedeji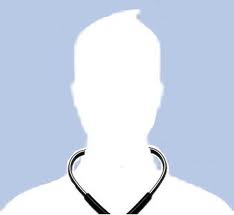 The immediate unaffordable cost of Medical care pushes them to choose a more fatal option that is cheap in the short run.
The landscape of our nation is littered with fragments of what could have been a great future truncated before it came to be. The death of that neonate in the delivery room, the sudden demise of that 5year old female child, the boy with cerebral palsy, and the seizure riddled life and many more yet untold stories, which bring so much sadness to the heart. Knowing the disease is preventable yet; it came and snuffed out a life! The depth of ineffectiveness of our health sector speaks volume, maybe it's the very reason, that chemist shop in the corner has throngs of faithful patrons; maybe it is why the traditional bonesetters keep churning out would-have-not-been amputees. The immediate unaffordable cost of Medical care pushes them to choose a more fatal option that is cheap in the short run. There is a need to revisit the 'cold' 'unwelcoming' four walls of our healthcare delivery centres. To put in place measures that will reduce the out of pocket expenditure on health care by the populace, improve service delivery, reduce the waiting time of the patients. It is important that the primary centres are strengthened with adequate manpower and essential drugs and relevant equipments. Equally important is creating an effective monitoring and evaluation unit to test impact of health interventions all over the country. It is important for the consumers of healthcare, to know, health is not cheap, and it gets even more expensive, when we wait till things have fallen apart to seek health care. There is a need for citizens to key into a health insurance scheme. A lot of work still has to be done in re-orientating the populace about the importance of yearly medical check-up and seeking medical help early.
My foray into medical practice was not a chance occurrence, it stemmed from watching my family doctor (Dr. Adenaike) perform wonders on myself and my siblings when we fell ill, it was so surreal and enchanting, almost seemed like magic, the tender touch, and the gentle yet firm voice probing us with questions. I felt there was nothing more important than giving someone a reason to smile again! I never knew I was enjoying the best of healthcare delivery available then due to my father's social class.
The horror of the profession I chose dawned on me during my first year in the clinical class, when I saw men and women, old and young, die from ignorance, non-functional healthcare delivery and financial constraints.  Easily avoidable deaths sent families into mourning! I had to listen to tales of untold hardship, how once promising futures were killed just like that. What is a nation without a healthy populace? Health is wealth, wealth gives access to the best of healthcare available, alas, what's the plight of the poor, who have either no access to healthcare, not because the hospital doors are not open, but because their 'purse is closed'!!! They come late because they do not know the implication of their actions. We stand and watch as people fall off the edge of the cliff into the irredeemable.
I ask myself, why do I have to see humanity suffer this much in the midst of plenty?