By Tayo O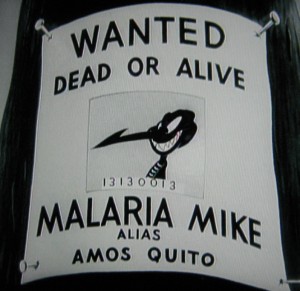 To answer the opening question, YES! People still die of malaria in 2012.
A few weeks ago, someone's response to a certain news about a malaria related death was akin to 'people still die of malaria in 2012?' That got me thinking about how Malaria has been with us for so long that we have accepted it and to some extent, taken it for granted. Make no mistake, malaria has been and still is a disease that claims many lives especially that of children and pregnant women. According to the recent World Health Organisation (WHO) world malaria report, in 2010, an estimated 655,000 deaths were recorded, 91% of which were in Africa. Let's bring it closer to home. In 2008, 146 deaths per 100 000 were recorded, in Nigeria.
Malaria is caused by a parasite – Plasmodium – transmitted by mosquitoes (the female Anopheles type). This parasite, once in the human body, grows, replicates, and develops into its sexual stage in preparation to be picked up by another hungry mosquito looking for dinner, thereby, continuing the cycle.
One of the challenges faced in the journey of eradicating malaria is this – the Plasmodium parasite has, over the years, showed it awesome ability to develop resistance to drugs and insecticides. The toxicity of drugs is also a major challenge. Remember Fansidar? Its use was discontinued because of adverse effects and resistant strains. It is still used today, but only as a last resort. Chloroquine? Resistance has greatly reduced its efficiency.  Amodiaquine? Resistance and side effects as well. In some cases, the parasite is resistant to a number of drugs – a multi-resistant strain – thereby reducing the efficacy of current antimalarial therapies. Hence, a combination based therapy is used to treat malaria today. The current medication as advised by WHO are artemisinin-based Combination therapies (ACTs). However, resistance to artemisinin has recently been reported in the Thai-Cambodia region. Although resistance has not been reported in Africa to date, the search for new, non-resistant, non-toxic drugs continue. With all these challenges, and the increased occurrence of fake drugs, the need of a robust pipeline of antimalarial drugs, increased manufacturing cost, and reduced interest from big pharmaceutical giants because of low profit margins, one can see that the battle to reduce malaria death is steep indeed.
To answer the opening question, YES! People still die of malaria in 2012. Although we still have a long way to go to drastically reduce malarial cases and deaths, it is worth mentioning that a lot of work is currently being done in the field. This is aided by the introduction of the millennium development goals (MDGs), academic research, vaccine development, increased funding by the likes of Bill and Melinda Gates, World Bank, WHO etc. Talking of vaccines, there is a malaria vaccine candidate, RTS,S, currently in clinical trials. THIS IS AMAZING NEWS! We could have a malaria vaccine soon! In the interim, good hygiene and the use of bed nets are strongly recommended. Mosquitoes breed in areas with stagnant waters so destruction of possible breeding sites is an important prevention strategy!
Left to me, I'd say eliminate mosquitoes, that way you'll not only eradicate malaria, but other mosquito-borne diseases such as yellow fever, dengue fever etc. The international health community can kill 3 birds with one stone of eradicating mosquitoes. How ever, this will only work If it does not disrupt the ecosystem too much. This Nature article summarises it nicely, "The elimination of Anopheles would be very significant for mankind." I saw this tweet by Nigeria Newsdesk some days ago. I think Nigeria agrees with me.