A few days ago, on the way back from campus, I stopped my car almost too late, almost running into some small creature traipsing across the road. It was a turtle on its way to a nearby pond. I stopped nearby, got out of the car, and took him into the car to bring home. We were friends for a couple of days in which we tried to figure out what food it eats, what temperature it needed for survival, and how to explain its presence to visiting friends. Yesterday, I brought it back to school and let it go, having failed to reach a compromise on the status of our friendship. It ate no apples, refused my tomatoes, and wasted the bananas I gave to it. There is no moral to this story, but I'm feeling rather morose at the moment because of the loss of a dear friend that kept me company for such a little time.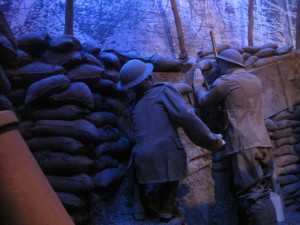 A few other memorable things happened during the last two weeks, one of which is a dust-storm over one of the short-listed stories in the 2012 Caine Prize. Rotimi Babatunde's Bombay Republic suddenly became fodder for a careless Facebook remark, and writers came out blazing. The charge of plagiarism, carelessly levied from the position of ignorance reduces not just an otherwise important debate about the direction of literature and the importance of historical fiction; it also poisons relationships and smears the reputation both of its proponent and the target. The silver lining in this teachable moment includes the robust defense of Mr. Babatunde's story by Dami Ajayi and by Emmanuel Iduma. As much harder a charge to levy is a charge of smallness of mind, but we do not know the motive of Mr. Maiwada. All we have is conjecture, and an obvious pettiness. If something else comes out of this, hopefully it includes more book sales for Biyi Bandele's Burma Boy and a lot more attention on Mr. Babatunde's shortlisted story, both shining lights on an oft-neglected part of our history.
Of the things most remarkable about the exhibits at World War 1 Museum in Kansas City which I visited last year, one was the section dedicated to the non-white soldiers colonized regions of the world who fought on the side of the Allied forces. Not much of a monument to individuals from India, North and West Africa as it is to the collective success of their efforts, some sliver of appreciation and pride still shone through. But far be it from us to rely on distant monuments to tell the stories that already live among us from one generation to the other, as Burma Boy and Bombay Republic both illustrate. Before the Biafra/Civil War was a far distant conflict in which our grandparents stood up to be counted in the history of the world. Something similar, but on a smaller scale, struck me from reading the text of writer Eghosa Imasuen's talk at a recent TEDxIfe event: how the emerging breed of people for whom the crises and political revolution of the 90s meant something remarkably significant. We have not had enough told about the impact and the nuances of those times. I believe that it holds as much a heck of important stories as any other part of our nation's history, and its story deserves to be told, and told well, especially by those from my generation who lived it while coming of age.
This week, I present you Three Poems by Hajo Isa and a sad short story The Good Wife by Temitayo Olofinlua. If you don't find any congruence between the contributions of these women writers, the earlier story of my now lost turtle friend, and the needless distraction of the Caine Prize plagiarism debates, do not fret. But if – like me – you're in for a long "Memorial Day" weekend, all you need to do is get a cup of coffee, and a comfortable place to stretch your legs. Now, follow where the mouse leads, patiently, like my slider turtle.