By Hajo Isa
Bird Eye
Your courage is sure,
I watch you swoop and twist above
The receding skyline.
Carelessly you glide,
Leaving the sweetness of stolen heaven.
Your humble fall,
Upon my barren lawn,
Cries your graceless return
I Run To You
You sooth my echo of weakness
You nest a kiss upon my true face,
Mocking my steady mirrored mind
Then you ruffle your wounded wings,
Ripple a charm in me.
I promise you now, tomorrow's freedoms,
Fields of sky
The merry wind of heaven, be your guide
As you glide free, into heaven's eye.
Butterfly
She knows the field,
Lightly, she springs from blade to blade
Her wings stung with light,
Sprightly,
As a fragile dawn
Come in to flower.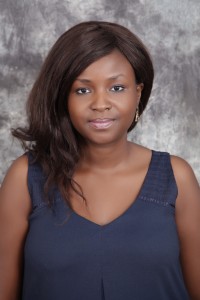 Awake
I grind my thoughts against the thread
My head beneath a stone pillow
Weighted by a passing caress.
Soft hunger, constrained fury
A biting memory looms above my barren bed
Awake in sleep, drifting lonely through the night.
________
Hajo Isa is the author of a collection of poems titled "Shadow Fall". She is currently working on another book titled " Dancing Tongues", and can be found on twitter at @aitadi.