by Sylva Nze Ifedigbo 
The first time I knew that a government could suddenly change, I was eight years old. Father climbed on a wooden stool one morning and took down the framed picture of the President that hung next to that of him and Mum on their wedding day. The glass covering the picture was dusty and there were cobwebs around its edges. It had been hanging there since I was four. I ran my index finger across the face of the glass. When I noticed the line it drew, I used my palm to clean off the dust from across the entire surface, revealing the Presidents long cap and enchanting smile which I always admired on television when Father watched the news.
I was in awe of the President. Staring directly at him was very exciting. I knew him to be the most powerful person in the country who drove around in a long motorcade and had many military men like Father who guarded him. I had dreams of also being the president when I grew up and imagined how long my motorcade will be and how the people would stop and wave each time I was driving past. I was still relishing my fantasies that morning when Father suddenly took the picture away to the little store where we kept odds and ends.
"He is no more the president" he said when I asked why he was taking the picture away. "We have a new Head of State." He announced as he walked away. And then almost screaming, he added "The army is back."
I noticed the excitement in him and other adults around. They sat around the radio all morning as if expecting some important news. The only time I had seen them so hurdled was when the Green Eagles, our National soccer team, played the finals of the Nations Cup in Lagos. Initially that day, there was no power so they – Father and two of his friends – gathered around the radio listening to the commentary. Jumping in and out of their seats in excitement each time the commentator's voice indicated we were close to scoring. Power was restored when the match was just about to end and I remember watching on television how the President in his flowing white babanriga presented the trophy to the captain of our victorious side and how everybody had been jumping around in joy.
Why was he no more the president and why was everybody hurdled around the radio? I wondered but nobody was ready to tell me more. They spoke in loud excited tones, sharing banters and saying things I did not understand. It seemed for them a great accomplishment that the president had been removed. What concerned me most however was that for two days, I did not go to school because of a curfew. On the third day, Father returned home with the framed picture of a smiling man dressed in full military regalia like Father usually dresses when he goes for the Independence Day parade.
"Here is our new Head of State" he announced after hanging the picture on the vacant space on the wall and giving the picture a full salute as though it were a human being.
I was to learn about the word 'coup' a year later in our social studies class. It didn't sound very fair to me that some people could force a government out through the use of force and become a new government. Miss Kate, our social studies teacher said there had been many coups in the country. That the first one was in 1966 which sacked the first republic and led to the death of the prime minister. I liked the prime minister. His face was on the five Naira note and i liked that unlike others, he did not have a 'mister' or 'chief' before his name, but a 'Sir'. I thought it was something special, something akin to great achievement and silently I wished that when I became President I too will be addressed so. But I didn't know he was dead until that day. I remember going home sad, thinking how unfair it was that coups happen and why it should lead to the death of people of such great achievement.
But the President removed by the coup that happened when I was eight was luckier than the prime minister. He was not killed. He was kept on house arrest while most of his cabinet members were put in jail. The adults who now gathered in our living room every evening to analyze the new Head of State's broadcast kept saying how it was good that the coup happened and how great it was to chase the politicians away. They said the politicians were corrupt and where running the country down. They were all military officers and I thought they were simply supporting their own. I felt they were just proud that one of their own was in power and they emptied so many bottles of beer as they discussed excitedly into the night leaving me and Mother to clean up early the next day.
We lived in a military barrack in Lagos called Bonny Camp which housed mid level officers. Lagos was then the seat of government and had many Barracks. This was the fifth barrack we were living in. We had moved there just three months before that coup, when the general election was about to hold. But in just three months, Father already had many friends in the camp because of the cheerful way he related with everyone. However, there were three who were closest to him. I didn't know their ranks, so I called all of them uncle. There was uncle Musa who walked as if the weight of the entire world was on his shoulder, uncle Adelabu with the rounded stomach that reminded me of Mummy when she was pregnant with Nnanna my baby brother and uncle Mathias, tall with the broad shoulders of a wrestler who always yanked me off the floor and threw me into the air each time he came to the house.
Our house was a two room apartment, one room being the sitting room and the other, the bed room. The houses in the barrack had no front lobby and looked like match boxes arranged in a chain when viewed from afar. Our sitting room was small and barely contained three single armed cushions and a center table. The television and the radio sat on a wooden stool placed against the wall. There was a little space behind the two cushions and the wall. That was where Father's Suzuki motorcycle spent most nights but during the day, it was my spot. It was where I poured out my crayon and counters from school to do my home work. It was also from where I listened to Father and his friends talk about the coup and about the new government.
They said the new Head of State had begun a war against indiscipline and that civilians were now being forced to queue in public places.  They said he had lifted the ban on importation of second-hand goods and that business was booming. They also said members of the ousted government had been sentenced to many years in jail, some forty, others sixty years. They agreed it served the politicians' right, that the country would not have survived their looting. They said politicians were incapable of ruling. They were very confident that the military will save the country.
It was from my spot behind the cushion that I heard Father announce excited one afternoon three months after the coup, that he had been promoted to the rank of a Major. I was doing my English Language home work, filling out some Lexis and Structure when he barged in, making a loud noise as he slammed the front door shut. It was too early for him to be home so I was surprised. After announcing the good news, he stood there in front of the doorway, punching the air and saying "yes" repeatedly. Mother rushed in from the room, dropped Nnanna on one of the cushions before hugging Father. I wasn't quite sure what it meant to be promoted but I joined in the hug. Not long after, the trio of Uncle Musa, Adelabu and Mathias arrived bearing a bottle of wine. That night they drank and sang military songs, thanking God for the coup as the politicians had been responsible for delaying the long expected promotion.
That weekend, Father still in celebratory mood took us, me, Mother and Nnanna to the Bar Beach. There were many people at the beach who had come to feel the splash of the wave from the Atlantic against the sandy shore. It was not my first time at the beach. Our school had brought us on an excursion once. The excursion saw us collecting oyster shell for our Fine Art class and on this outing with Father, I spent time collecting oyster shells and playing with the white sand. It was at this same Bar beach that years later two young men who had been allegedly caught with hard drugs would be publicly executed by firing squad without any trial. The day I heard Father and his friends talk about it, I imagined the blood of the men staining the white sand on the beach and turning it red and I wondered if people will still go to the beach to have fun after that.
The execution was done by a new government. Father had taken down the picture of the Head of State a day after my tenth birthday. There had been another coup. This time it was the army against itself. At 7.00am that morning, there had been martial music on the radio instead of the usual jingle that heralded the 7.00am news. I was about to leave for school when suddenly Mother told me to go back into the house as though I was doing something wrong. I could read the fear in her voice. She and Father hurdled around the radio listening as a deep coax voice made a broadcast to the nation announcing the coup. They both looked very disturbed like people who had just heard some sad news. It was after the broadcast that Father climbed a stool and took down the picture from the wall much the same way he took down that of the President two years before. I didn't go to school that day and from the window of our sitting room I saw many armed soldiers jumping on and off military trucks like in American war movies.
Father left hurriedly that morning. Before he left, he warned that no one should step outside as it wasn't safe. When he returned that night, I was already asleep but I woke up the next day to a full house and the full gist, or at least the much of it that I could understand. Uncle Musa had been killed by the coupists. He had been attached to one of the aides to the Head of State and had died from gunshot injuries he sustained while trying to defend his boss. The Head of State himself was away in Saudi Arabia for Hajj.
Father was down cast. He sat supporting his jaw with his palm as if his head was about to drop off. Uncle Adelabu must have left his house in a hurry because he had left his shirt unbuttoned exposing a worn singlet with many holes of irregular sizes. Uncle Mathias did not carry and throw me up in the air as usual. In fact, he hardly noticed my presence. They didn't say much, but the little they said was in hushed tones as if the walls could hear. They did not only look sad for their lost friend, they also looked worried and continued to push the curtain slightly aside to peep out into the camp yard as if expecting someone.
Two weeks later, Father returned home with the framed picture of the new Head of State. There was no excitement as he hung the picture nor did he announce it to everyone whose picture it was. Even before he brought the picture I already hated in my mind, whoever was responsible for uncle Musa's death and when I saw the unsmiling face of the man with dark goggles across his eyes, I knew I was not wrong. I hated the man and that night on my bed as I lay down to sleep, I silently prayed to God for another coup to take place to sweep him away.
No coup happened. The new ruler was as hard and as fierce as his face looked. Everybody was scared of him and he was said to show no mercy to any dissident. They called him the maximum ruler. It wasn't just his craze for power that made him a curse. It was also because things went from bad to worse in the economy.  First, the slices of bread at breakfast went from five to three and then there was no more butter or jam to go with it. Subsequently, meat disappeared from the lunch soup and we began to eat rice only on Sundays. Father and his friends said America had placed economic embargoes on us because of the Head of States style of rule and his poor human rights record.
The most popular joke when Father and his friends talked became about Uncle Adelabu's stomach sinking in due to the hunger in the land, but their laughter was no more deep and throaty. They no more spent time at home drinking and discussing in the evenings for security reasons. It was said that agents of the new Head of State were everywhere and private gatherings of officers were deemed suspicious. He was scared of also being ousted but the disaffection was steadily growing among the officer. I saw it in the way Father twisted his lips any time he had to mention the Head of State at home. To avoid any trouble, he and his friends spent more time at the officer's mess returning late at night when we were all already asleep.
We moved Barracks again when I was thirteen, this time to Dodan Barracks. Dodan Barracks was a very important Barracks because that was where the Head of State lived. Security at the Barracks was very tight and even soldiers were searched thoroughly at the many security post littered all over it. I didn't like Dodan Barracks not just because the security was stifling, but also because the relocation meant I had to lose my friends as well as the periodic visits of Uncle Adelabu and Uncle Mathias. But Father was excited about the move. It seemed like he actually desired it. I didn't understand why until the events of one night about a year later.
The day had been like any other day. At school, most of my friends talked about the ongoing world cup in USA and how great it felt, watching Nigeria demolish Bulgaria by three goals in the opening match. I had watched the match alone in the sitting room the night before as father was away at the officer's mess or so I thought. After the match which ended at about 1.00am, I waited for him to return so that I could lock up the front door but he did not. I slept off on the couch and was awoken by Mother in the morning to prepare for school. When I asked about Father, she told me she didn't know. The way she said it made me suspect something was amiss. Perhaps they had had a fight I guessed. They argued a lot of late about things that had to do with money. Mother was a full-time house wife like the wives of most officers and depended solely on handouts from Father. Those handouts were now little and far in between and it made them argue. Whenever they did, Father would stumble out of the house and not return until late and Mother will become impatient with me and Nnanna.
I got back from school to meet Father hurrying out with Uncle Mathias. It was the first time I was seeing him, Uncle Mathias since we move away from Bonny Camp and I was excited. But he barely had time to squeeze my palm and tell me what a grown man I now was. They left together dressed in their army camouflage outfit complete with the round hat. When I went into the house, I met Mother standing in the middle of the sitting room clutching her rosary. She looked very disturbed, but wouldn't say a word to me besides telling me where she kept my lunch. Quite unusually, she did not retire early that day. She sat in the sitting room late into the night, clutching her rosary until she fell asleep on the couch.
That night it rained. The thunder claps were quite loud and the lightening splashed across the room, making it feel like it was day time. I was sitting in front of the television, fighting off fear from the lightening as I watched the match between Italy and Argentina when suddenly I began to hear sporadic gun fire. Gun fire was normal on the barrack but this was an usual hour for it and it was so loud and continued for a while. Mother immediately woke up like someone who had just had a nightmare and resumed mumbling prayers on the rosary, saying "Jesus" loudly each time the guns boomed. I thought perhaps it was some kind of foreign aggression as the Head of State had made many enemies especially among the world powers and I imagined that they had attacked us. I was very worried about Father being out there.
The gun shots continued for about an hour after which the sound of sirens rented the air. The time seemed to be crawling. Mother stood, sat and knelt as she prayed, making me conclude she knew what was happening outside. Besides "Jesus", the other meaningful thing I heard her say was "Ojigwe must come back". Ojigwe was Fathers nick name, a name he had gotten in military school for his resilience which was likened to the toughness of iron. I thought of many things and worried that if the house were to be attacked, I would not be able to defend Mother and Nnanna. I prayed for Father to return. Finally, I slept off in the wee hours of the day. When I woke up, the rays of the sun already flooded the room.
It was a loud knock that woke me up. Before I could fully shake off the sleep to respond, Mother was at the door. I saw her making the sign of the cross twice in quick succession before turning the keys to open the door. No sooner had the door opened that five heavily armed officers jumped into the room.
"Where is your husband?" they demanded.
"I don't know…I have not seen him since last night" Mother replied, her sudden composure shocking me.
They pushed past her and did a quick search of the house as though to ascertain that she wasn't lying, looking even under the bed in the bed room and turning the cushions upside down.
"Make sure you do not step out of this house" The tallest of the officers who seemed to be the leader of the team warned as they made to leave. "You are being watched."
As they left, Mother slammed the door shut and busted out crying. I didn't need to ask her what was the matter as just then, a voice on the radio announced that there had been a failed coup, that the Head of State was hale and hearty and in complete control of the Government, and that all the dissident officers involved in the failed coup were right now being rounded up.
I looked from the radio to Mother, my eyes seeking an explanation.
"I told your father not to, but he wouldn't listen, see what he has put all of us into now, just see." Was what Mother volunteered as if to absolve herself of any condemnation by me before resuming her cry asking intermittently "Ojigwe why, why?"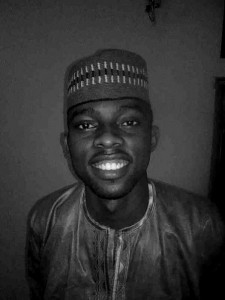 Ojigwe did not come back that day but he did five years later. The dark goggled Head of State suddenly died while eating the forbidden fruit, an apple offered by some Indian lady and the army under pressure from the West organized elections and handed power over to civilians. The new President, a retired army general who also went on exile at some point pronounced amnesty for all political prisoners and all those in exile. Father was among the first to return. He had escaped from the country after the coup failed, making it across the border to Benin republic by foot before finding his way to Ghana where he was granted asylum. Many others were not that lucky however. Like uncle Adelabu and Uncle Mathias who were both caught and hanged by the Maximum ruler. Like Mother who was tortured to death by the Special Investigation Panel to reveal where her husband was hiding. Like me and Nnanna who had to leave school and return to our village to live with our grandparents. He survived but we did not.
_____________
Sylva Nze Ifedigbo, an award-winning fiction writer lives in Lagos, Nigeria. His debut collection of Short Stories will be published by DADA Books, Nigeria  in 2012