by Efe Okogu
The heat hit like a solid wall the moment he stepped off the plane. Wet and humid as if the air itself sweated. His pores opened up and wept like irritated babies. Dark patches appeared instantly beneath the armpits of his white dress shirt and began to spread, and by the time he was in baggage claims, his clothes clung to him like a stripper's.
            He didn't mind the heat very much. Heat he could handle, given a sufficient quantity of Sunfactor to counterbalance his lack of melanin. Hell, just a couple of months ago he'd been in Ibiza soaking up rays and shagging some loose and fast ones. No, it was the humidity that killed him. Jesus, even his internal organs felt like they were sweating.
As he waited for his baggage, he looked around him but nothing registered. It's not that there was anything actually wrong with his eyes, but his brain simply couldn't process the images that assaulted them. Nothing made sense to him. The baggage claims area was packed with people, perhaps a few hundred, far more than could possibly be waiting for their luggage. Children ran around playing complex guerilla warfare games, babies bawled their eyes out with the indignation of the very young, women in brightly coloured clothes and headdresses fanned themselves, while sliced up Guy men with hooded eyes scanned the crowds for targets.            Afrobeat pumped out of someone's boom box and everyone seemed to him to be simultaneously ignoring the music yet dancing to it at the same time, as if they were all extras in the Black musical version of Dante's Inferno. The smell of Jollof rice, Fried Plantain and Suya wafted in from somewhere and made his mouth water. He didn't know what they were but he was suddenly very hungry.
He dug into his pockets for an unfinished Snickers bar, and came away with a sticky brown sludge that looked disgusting but he licked his fingers regardless. Where the hell was his luggage? He was hungry, tired, hot, sweaty, smelly, and felt like shit. He just wanted to get out of this hellhole, check into the Sheraton, turn on the AC to full blast, take a long bath, shag a whore, and fall asleep for the next twenty-four hours. Why was he the one always stuck with the shitty assignments?
—
Dare had been watching the redfaced Oyinbo in the expensive sweat and chocolate stained clothes for almost an hour. The man had Mugu written all over him. A fool born lucky with the right skin colour and Pali meaning he'd never have to hustle a day in his life. Money guaranteed from day one. Dare had seen the man fingering his British Pali and was now trying to decide what accent to use for the approach. Normally he did a decent American accent but he could also do British, though not as well. He thought there was a chance of a long-term con in all this if he played his cards right, so he decided to be a traveller just arriving, instead of the airport employee he normally pretended to be.
He pulled off his name tag and appraised himself in the mirror. He was tall and muscled, all smooth sharp edges from his fade to his baby goatee, to the crisp lines of his short sleeved cream shirt and brown slacks. With his dark caramel skin and mischievous eyes, he knew he was handsome, and the thin scar on the left side of his chin from a knife fight years ago only added to his appeal. If his eyes were a little hard, his easy grin more than made up for it.
Funke, his twin sister and girl on the inside, gave a signal from her booth. The baggage handlers were done stealing what they could from the luggage and it would start arriving soon. It was Funke who let Dare and and a couple of the other Guy men into baggage claims in return for a cut, and who vouched for them if a Mugu got suspicious, which was rare. The AC was kept out of order for a reason. The more they sweated, the more they trusted anyone who could help them out. A beggar in rags could win their trust if there was enough sweat involved.
The Guy men began to move in on their marks. Dare made his way past his, leaning over to surreptitiously check the baggage number on the ticket the white man clutched like a good luck talisman. He continued on to the mouth of the conveyor belt. As it started up, a half-hearted cheer went up among the foreigners. The Nigerians didn't react.
Twenty minutes later, the bags finally began to snake around the room as grateful hands reached for them. Dare watched carefully for his Mugu's bag scanning the numbers on every one that went by. It was a simple black leather suitcase with wheels. Dare lifted and immediately pushed it towards the unmarked door that was officially called "Lost and Found" and unofficially, "Must Impound". Unless you knew where it was, you wouldn't find it.
Funke was back inside watching 'Waterworld' for the seventh time while drinking some garri. She'd heard the film had bombed in the west but wasn't sure why. Perhaps you had to come from a corrupt third world country rich in oil yet crippled by poverty to understand the film. Perhaps you had live in a so-called nation where the truth is not obfuscated by the lip service of democracy and welfare: the few hog all the resources and kill everyone they can't enslave.  'Waterworld' seemed to her a tongue-in-cheek allegory of the modern world.
Funke was clearly her brother's twin. Equally tall with the same mesmerising eyes, but all curves. You couldn't call her fat or even chubby but there were no sharp angles to her. She was like a subtle wave on a calm sea.
"How far? How body?" Dare smiled at his sister.
"I dey, how you dey?" she smiled back.
"I no get time to talk now but we'll see at Mama's on Sunday, Shebi?" They hadn't seen each other in a couple of weeks as he'd been busy with an American woman up in Ibadan.
"You dey ask or you dey tell me? I know I'm going to be there. Ewonko?" she asked getting angry.
"Mo so fu en I'll be there, so I'll be there", he replied, his anger instantaneous, but then added in a playful tone, "Na Jealousy be dis?" She kissed her teeth long and derisively
"Jealous of what? Come see area boy shakara because some Ashwo let him fuck her". But she was smiling again. "Anyway, I dey get my own. Make you no worry yourself. I prefer gentlemen"
"Na wa O, sisi eko", he teased, "you don forget wetin Fela Kuti sing.
"I no be gentleman at all, I be Africa man, Original", he sang as he danced out the door.
—
Dare loved his sister which is like saying water is wet and bad guys always win in the end. Their mother died in childbirth and their father had, in their grandma's words: "run off when you were yea high to knee socks, getting high off that 'this shit rocks'". They'd been raised by their grandma who they called Mama. She was still a vital woman in her sixties, but had led too hard a life working tirelessly to ensure they wanted for nothing. Cooking and cleaning for richer folks meant not spending as much time with them as she'd wanted. Sometimes the money was just enough and other times, well, it wasn't. So despite her best efforts, they'd begun to hustle from an early age.
Dare and Funke were very close. Even at the age other boys and girls started self-segregating themselves, Dare and Funke remained close.
"De only thing you two have for dis world is each other. Make you never forget", Mama said, over and over and over again. And they knew it to be true in that deep place within, extending bottomless from their stomachs down into their souls. The place that felt hollow whenever they felt fear, or were apart from each other for too long.
They often wondered; if Mama had known how deep an effect her words would have on her grandchildren, would she have taken them back? Or did those words only reinforce what was already there, like steel cables laced to a stone bridge? Are some things inevitable, encoded into our DNA, set in motion when the gods did their dance way back when? And when puberty arrived with its single-minded needs, rearranging their bodies into new configurations, so that whenever they were together, their bodies intertwined of their own agonizingly sensual accords, did they have any choice but to make love?
Whatever the case, they felt no guilt. Why should they feel bad about something that felt so good? They hid their playful explorations, not out of shame but fear. Some things are beyond explanation or society's ability to accept. The first time was on a Sunday afternoon as they skived off Church, and they laughed as Eshu, trickster god of the crossroads, slandered as the devil by the white missionary, must have laughed when finally given the freedom to do as he pleased.
—
Clive Barrow was panicking. His luggage wasn't there. He'd watched the same bags make their slow way around several times before they'd all disappeared. The documents, contracts and presentation were all in there. Without it, he'd never close the deal and after his fuck-up with the Germans over the piece of shit bog-land in Ireland, he couldn't afford to screw this one up.
His name would no longer appear on the registry for Dean, Dean and Stockton and at forty-seven, he was too old to start all over again, competing with fresh faces out of LSE and Oxford. He was royally fucked. Why the hell hadn't he carried the documentation with him on the plane? Why did everything always go wrong for him?  Why was he such a loser? Is this how his career was going to end? Drenched in sweat in some stinking African airport, surrounded by…
"Are you all right?" a voice asked from behind him. He turned around and saw a half-concerned, half-amused smiling face.
"No, I'm not fucking all right!" he snarled.  The young black man stepped back startled and started to turn away.
"No wait", Clive said, "I'm sorry, it's just that I can't find my bloody luggage and it's got some rather important documents in it and…"
"Oh, is that all", the black man said. He sounded faintly British, a touch of south London perhaps. "With all the chaos, some bags end up on the wrong belt and if no one takes them, they end up in the Lost and Found"
"Where's that do you know?"
"I'll show you", he replied and began to walk. After a moment's hesitation, Clive followed.
"It's madness in here", he said by way of conversation then regretted it in case he offended the young man. Minorities were all so sensitive these days.
"Yeah, innit"
"Where you from, if you don't mind me asking", he asked as they pushed their way through the sea of bodies.
"From right here", he replied, "at least me parents are, but I grew up in London. And yourself?"
"England, Kent. I…"
" 'Ere we are. Listen, if you want this to go easy, you're gonna have to grease 'em a little"
"For fuck's sake. How much?"
"Gimme your ticket and I'll ask" Clive handed it to him and then watched as the black man leaned into a window and began speaking rapidly in the local tongue with random English words thrown in.
"She asked for two-fifty squid but I got it down to fifty"
Clive was beyond caring but he grumbled as he reached into his wallet and pulled out a crisp note. The bag was pushed out and they were on their way to customs. The queue was endless and people kept cutting in ahead of them, ushered by men with name tags. Clive was beginning to find it hard to breathe.
"Isn't there a faster way?"
"Sure. The first rule of surviving Nigeria is 'Money talks'"
"How much do you think it'll be?"
"Dunno, never done it myself. You want me to find out?"
—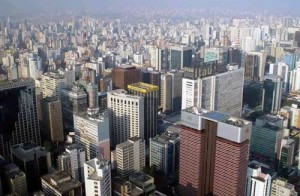 Funke watched Dare work the Mugu and was filled with her usual mix of pride and sadness. He was good. Real good. In another time and place, he could have been a great man. But in this Here and Now, 419 was the only option. To call 419 the penal code for fraud would be like explaining the territory of Nigeria using a white man's map. She was studying Poli-Sci at UniLag but with all the teacher's strikes and student's strikes, with all the gangs and cults and Olopa raids on those who hadn't paid up their protection in time, who knew when she'd graduate. But despite all that, she truly loved it. Dare didn't understand. He'd laughed when she told him she was thinking of enrolling and had kissed his teeth with disgust at the thought of doing so himself.
"I beg, I fit learn more in one day on the street than any of those people fit sabi in their whole lives". But as always, he'd eventually supported her. The way he figured it, even though he could knock up a fake degree without any effort, a real one might prove useful someday. Besides, she'd gotten the job at the airport through one of her professors' contacts.
It hadn't always been like this. In the oil boom days of the seventies, before Shell and the other multinationals had infiltrated and corrupted the government, the Naira had been equivalent to the Pound! Now it was over three hundred Naira to a Pound. At UniLag, in Professor Fatunla's Economics class, she was learning why. This is what she wanted Dare to understand. If there was to be any real future for themselves, there had to be more to life than day-to-day hustling. But this was the fundamental difference between the twins.
While she, Janus like, kept one face turned to the past, and the other to the future, he lived entirely in the moment. He was an urban soldier of the hustle and the game; the Armageddon streets of Lagos, his daily battlefield. They lived the same lives but saw through different eyes, as do we all. Where she saw the potential of the whole forest; he saw the beauty of the tree, and cut it down for firewood. Where she searched for hope, like dry land on a Waterworld of despair; he dived down to the seabed and returned to sell the sand.
—
            Clive was a happy man. Ever since meeting Dare (the young man insisted it was pronounced Dah-Ray despite the ludicrous spelling), things had been going great. Sure, it had cost quite a lot of money but he could afford it. And it wasn't like Dare had taken any of the money for himself. He seemed happy just to have another Brit to spend time with. Clive paid for drinks, taxis, bribes and such but that was fair enough. If Dare had asked, he wouldn't have minded giving him a little spending cash but Dare hadn't asked so he hadn't offered.
He'd been in Lagos for three days and found it to be a macrocosm of the airport. How the hell did these people get anything done? Half the buildings were going up, and the other half were coming down, and looked like they'd been doing so for the past century. The streets looked like they'd been land-mined, and then paved over with Satan's sweat which might explain the erratic carnival-ride driving styles, and the car sized potholes he saw everywhere.     And there were so many people; hanging and jumping on and off the danfoes, molues, and okadas – outlandish and dangerous lorries, minivans and motorbikes that were the Nigerians' laughable equivalent of public transport – half of them in a mad rush, the other half strolling along as if taking a morning constitutional in the Kent countryside. Then they'd switch roles like synchronized schizophrenics and suddenly the nice light-skinned fat woman selling him coconut juice an hour ago, turned into a screeching banshee raining curses upon his head and chasing him down the street with a stick. He never figured out what he'd done wrong. The whole city was like a crack whore Nubian princess who either had multiple personalities or a hell of a lot of sisters.
His meeting wasn't for another couple of days and now they were in a taxi, heading for what Dare said was one of the best whorehouses in town, where the girls were very young but not so young as to make him feel like a paedophile, and some very special services were on offer. He looked over at his young friend and decided to surprise him by gifting him a whore that night.
They were in a part of the city he didn't recognize. The sun had set and the street they exited on was badly lit. Ominous shadows pooled like dank sweat but shifted as if alive. He felt eyes in the darkness and was suddenly nervous. How much did he actually know about his young friend? What if Dare was leading him to be robbed. He considered feigning a stomach-ache and asking the driver to turn around, then remembered Dare telling him about a new thirteen year old virgin they had acquired for some lucky customer to deflower. He'd never been with a virgin before.
Thirteen; even the word made his palms sweat. He repeated it under his breath in an almost frenzied whisper – thirteen, thirteen, thirteen – till it lost all meaning, translating and mutating into an idealized image of a dusky nymphet, awaiting him with a catch me-fuck-me smile on her face.
They arrived at a door and Dare tapped out an intricate pattern. A grill slid open and shut and the door clanked open. The interior was lit with soft pink lights and heavily perfumed. Lounging in nightgowns on various couches around the room, were some of the most beautiful girls he'd ever seen. Dare had told him they only employed teenagers. They turned now to look at him and he began to tremble.
—
Dare watched his Mugu with some regret. He'd hoped to run a new scam he'd come up with on the man before he left, but two days ago Baba had called in a favour. He'd had little choice but to agree to share. Those who fucked with Baba ended up in a Surulere landfill, seagulls pecking out their eyes.
Nevertheless Dare had hesitated and Baba's gruff baritone turned to steel. "Dare. No-one likes to be called a coward. But I tell you true: Cowards live to tell the tales of heroes. They stand on their graves and say, 'you see him, he was a brave man'. Understand?"
"Yes, sir"
The old man softened. "You are like a son to me. Did I ever tell you I knew your father?" Dare froze. He knew nothing of his father.
"No, sir" Dare answered in a whisper, his voice cowering petrified of what was to come.
"Yes. We were friends a long time ago. After we finish this run, call me and we go talk"
"Yes, sir. Thank you, sir". Baba hung up and Dare came up with a new scam, anxious to please the old man.
Clive's taste in young flesh was easy to see, so he set up a simple blackmail scenario. A couple of Baba's men, Wale and TJ, would barge in posing as Olopa while Clive was in the act, and drive him out to one of Baba's safe-houses. They'd lock him in a room without ventilation and make him sweat. They'd come off as bad cop and psychotic cop, smack him around and threaten him with jail time, heavy on details of the games prisoners and guards played with white paedophiles. Eventually they'd agree to an exorbitant bribe and the next day, they'd take him to a small Baba-friendly bank where he'd take out the money. Once he left the country, they'd wait a few months and send an incriminating video to Baba's cousin in London, Sunny, a confirmed gangster in his own right. They'd blackmail him again and again, bleeding the man dry. Dare would get only a small cut.
Being in this whorehouse took Dare back a dozen years to when he and Funke had first began to hustle. They'd been twelve years old and had heard…
 —
             …Mama crying. She'd just changed some dollars into Naira but had been so tired she hadn't checked them carefully. They were fake and it couldn't have come at a worse time. The dollars had been emergency money for hard times and those times were here, threatening to throw them out into the streets. Her babies would walk the streets as Omo-Ota and she, a beggar. She didn't even know how they were going to eat that night, let alone how they were going to pay the rent.
The twins listened to her cry, pray and curse and were petrified. They knew they were poor but in the self-centred way of the young had never given their situation much thought. Until now. They held each other without saying a word, listening. To Mama tossing, turning, and occasionally crying out. To the screeching of tyres and honking of car horns on the streets below. To the sorrowful howling of a dog being slowly kicked to death. To the sounds of the newly married couple next door making love. To the laughter of Ashewos selling their bodies in the alley beneath their window.
Suddenly Dare sat up bolt straight, his head buzzing with a brilliant idea. He suddenly knew how they could salvage the situation and maybe even make some extra money if they were lucky. Then he looked at his sister and the fear hit him in the hollow place. It would be dangerous. And far more dangerous for Funke than for him. He couldn't put his sister in that position. What if something went wrong? If anything happened to her… She was looking at him with big watery eyes and he felt such love for her that he found it hard to breathe.
"Why you dey look at me like dat?" she asked. He said nothing and stared at his hands. She placed a finger under his chin and lifted his face. She held his gaze until he spoke
"I have an idea how we fit get some money but…"
"But what…"
"It's dangerous. Very dangerous. I no want anything bad to happen to you"
"They don't call me Funky Foon-Keh for nothing," she joked pronouncing her name with care. Tell me". So he did, laying out all the details. When he was done she stood up and left the room. He cursed himself for having said anything. She probably hated him and she was right to. What kind of brother would ask his own sister to do something like that? A wave of self-loathing washed over him, painful in the way only fundamentally good people can experience.
Half an hour later, Funke returned. She was clutching the fake dollar bills in one hand but he barely noticed. He was too busy staring at the woman-child that stood before him. She was dressed in a denim mini-skirt and a blue sparkling boob tube. Her hair was held up Chinese style and she wore bright pink lipstick. Where someone else would have seen a garish and tacky whore, he saw beauty and was filled with a strange mixture of desire, shame, fear, pride, jealousy, protectiveness… But above all else he knew he loved his sister more than anyone else in the world, himself included.
"Femi next door lent me the clothes", she said. "Let's go"
 —
            Clive ordered a whiskey on the rocks as soon as he got onto the plane. Despite drinking steadily since the night before, he was still shaking badly and needed to steady his nerves. He sported a black eye and his ribs were sore from the beating he'd received. He was sure one of them was broken. How could he have been so stupid? He'd been conned by Dare, taken in by his pseudo-friendly smile and his pseudo-British accent. His mind swirled with frantic thoughts of vengeance but he knew he'd never see the slick bastard again. And whenever he thought of his money, his ulcers flared up as if his own body were punishing him for his complete and utter idiocy.
They'd pretty much cleaned him out of his entire life savings in all three accounts which amounted to almost a hundred thousand pounds. Why had he liquidated all his stocks and investments several months prior? Fair enough, if he hadn't, he'd have lost a bundle in the recent nosedive in the market, but he'd have made it back eventually. He remembered gloating as his mates haemorrhaged their nest eggs, but look at him now.
He didn't even have a job anymore, having fucked up the meeting and failing to secure the deal. He'd arrived unshaven and incoherent and the prospective clients had walked off disgusted. Then Mr Stockton himself had called and chewed him out over the phone for half an hour before firing him and hanging up. He tried to balance up the positives and negatives of the situation but the scales were bottom heavy. He was fourty-seven, broke, unemployed and unmarried. All he had was his house which he'd luckily just finished paying the mortgage on last year.
He considered his options, ordered another drink and downed it, then suddenly burst into tears. The other passengers in business class stared at him, all post 9/11 fear and loathing, but Clive was beyond caring. He bawled with short sharp intakes of breath, sliding out of his seat and curling into a foetal position on the floor.
Plain Jane, as she was known to her friends, watched the broken man on the floor who she'd just served a drink to, and her heart went out to him. There was something fundamentally and terribly wrong about seeing a grown man cry in public.
"There, there love. Come with me and we'll fix you right up". She helped him up and led him back behind the curtains. She sat him down on one of the jumpseats and made him a cup of tea. Over the next seven hours, she stopped by to chat when she could and they swapped their life stories. Empathizing with his pain, she found herself falling for him, and he in turn was so desperate for sympathy, he would have fallen in love with a friendly cow, which is what she reminded him of.
They would date for a few months before she saw the videotape of him fucking an underage whore in Nigeria, and dump him. Those few months helped Clive heal and after the videotape arrived along with more blackmail demands, he sold his two-bedroom semi-detached and moved to Cambodia where he opened a guesthouse in Sihanoukville, and spent his time shagging teenagers. Eventually he married one of them, and she fleeced him like the sheep he was. A year to the day he met plain Jane on the plane, he blew his brains out with a Chinese made .38.
 —
             The twins hit the streets, like a Cadillac hitting a corner in fifth gear; on two wheels squealing and screeching, almost rolling over but controlling their fear. They hit the girl walks, Funke imitating the Ashewos and displaying the goods, Dare hanging back, a sharpened bicycle spoke down his pants. One of those would penetrate flesh like it was the mud from which it came. It was the Omo-ota's weapon of choice. Several men approached but she turned them down as they didn't look like they had enough cash in their wallets. They were only going to do this once.
            Then an expensive and brand new Merc drove by and a man whistled for her. Dare gave her a quick nod from across the street and watched her bargain just like he'd told her to do before leading the John out of his car to the back of an abandoned building. Dare took a short cut and raced to the third floor where makeshift rooms with beds were set up. A lot of the girls used them. He went to the one at the end and crawled under the bed, the spoke grasped so tightly in his hands, it vibrated with his heartbeat. He concentrated on stilling the jarring baseline in him and held his breath.
By the time they walked in he was calm and focused, a baby panther stalking prey. He saw the man's large feet and his sister's small ones. He listened as she stripped him naked and piled his clothes on the mat next to the bed. She began to massage the man's back and Dare forced himself to wait for a few minutes as she made small talk. This was an integral part of the plan, making the man relaxed, and Funke was great at giving massages.
Then his sister let out a shriek and the man laughed.
"N-n-no", she stammered, "not yet", and he could hear the terror in her voice. He froze, straining to hear what he couldn't see happening on the other side of the mattress. The springs heaved and Funke let out another panicked cry. A cold fist reached into his stomach, squeezed his guts and he was torn between the urge to hold fast and the desire to commit murder. The pain was physical and with it came fear. The man was easily three times his size, maybe more. What if he couldn't protect them? An image of Funke's bloody and broken body flashed before his eyes and he almost cried out himself. He bit down hard on his tongue and his mouth was instantly filled with a metallic tang. Blood tastes like despair, he thought incoherently, as his vision blurred.
"I beg, mister", she pleaded, "make I finish the massage first… then we can fuck", and he could hear the tears in the back of her throat too, hiding like a terrified child beneath the bed of the schoolgirl-whore-voice. They threatening to torrent forth and drown him in shame. The springs heaved again and he pictured the man doing… God, what have I done?
Now he felt rage, like acid burning through his doubts, and he embraced it like family, transforming him into an assassin's tool. Adrenalin coursing, he gripped his weapon, and began to slither out from under the bed.
"Fine, fine", the man spoke suddenly, "finish your massage but make u'na hurry". Then Dare remembered the plan. He sneaked his hand out and reached into the man's pants and removed the wallet. It was stuffed with cash. He replaced it with the fake bills, and then slid out from under the bed, the bicycle spoke at the ready. The man lay face down under Funke's deft fingers and did not see him. The twins' eyes met, and he saw that the heavy makeup had melted in the heat and streaked under her tears.
He prayed silently to Eshu to guide him through this crossroad, giving his will over to the Orisha. His hand moved of its own accord, aiming a spear at the man's left side. He knew instinctively that a thrust into that sweet spot would slide in under the ribcage, and pierce through to the heart. Funke's eyes grew manga-like, and he knew then that he was no killer.
Few are thus tested at such a young age; most spend their lives sleepwalker through junctions like junkies on the nod. He smiled suddenly, winked at Funke, and slipped out of the room, silent as a politician's conscience. He waited for a few seconds then banged loudly on the door and shouted, "Olopa dey come!"
There were muffled grunts from inside. Funke came out and shouted to the man to get out as soon as he could and they fled. The man threw on his clothes and looked in his wallet. It was still filled with bills. He stumbled out of the room, down the stairs, jumped into his car and sped off.
The twins ran home, their feet falling in lockstep like child soldiers. They headed straight for the roof of their building, then sat panting and waiting for their breaths to catch up, looking at each other. Above them, the moon cast a dull pallid light over the city, God's discarded big toenail dipped in radioactive waste. Below them, the dark city pulsated and sweated with the sex, violence and cons that they now understood, linked the people together.
Trace those intersecting lines and they would appear to be a vast spider's web that criss-crossed the city. Or perhaps the people were more like stars and the connections were more elusive, like the gods and zodiac animals people claim to see in them. And on that night, two new stars appeared, their lights finally shining after a journey of twelve years, intertwining like twin strands of DNA through the chaotic cause and effect of the uncertain universe in which we live.
Drenched in sweat, they began to laugh with the amorality of children and survivors.
________________
"Efe Okogu is a Nigerian Writer, Anarchist, and Hobo. His published work include "The Train Game" in the anthology Diaspora City, "The Birth of the Blue" in Chimurenga, "Cigarette" in The Ranfurly Review, "Taxi Girl" inThieves Jargon, and "Deathpat" in Best New Writing 2011."