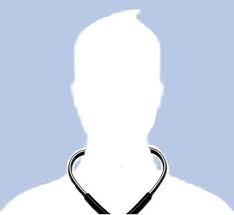 By Oyedeji Aderemi
"Out of pocket expenditure has become a colossal burden, borne by all, but snuffs life out of the poor. Achieving the MDG goal 5 or any other goal is premised on a functional healthcare delivery and affordable and accessible healthcare facilities!" 
A middle aged woman rushed into the children emergency room with a three months old female infant, who had convulsed twice before being brought by the mother. She was expected to buy materials needed to treat her child on emergency basis in a Federal tertiary hospital and all she was able to produce was 500Naira! What do we do? Where do we start from? Here poverty stares us in the face ready to snatch another life, will it be a wasted nine months and child-birth pain?
This is the plight of many patients seeking healthcare in Nigeria, before our very eyes, the hospitals have become morgues for the poor. Perennially our leaders keep seeking healthcare in distant shores, while back at home the people cannot even afford to get healthcare crumbs. It has become a norm for our leaders and their relatives to die in foreign countries and then they are brought back in caskets for burial in Nigeria. Healthcare workers are tasked with choosing who lives and who dies. We exist in a nation where the health insurance implementation process, can be likened to a woman in childbirth process with prolonged labour or arrested labour. Something radical must be done fast or else we will have an asphyxiated or stillborn health insurance system. It is essential to shout at the top of our voice, weep, lament, wear sack clothing and go on hunger strike as a people if our children will have access to better health without rendering their parents debtors!
Out of pocket expenditure has become a colossal burden, borne by all, but snuffs life out of the poor. Achieving the MDG goal 5 or any other goal is premised on a functional healthcare delivery and affordable and accessible healthcare facilities! There is no point equipping a hospital that will not be used by the populace it is meant for because they will not be able to afford its services. Day in day out has the sun rises and set, a child goes six feet under the ground for a preventable illness that struck while the parents had no financial power to offer a life-line. The full implementation of the health insurance scheme is taking forever, while we wait human life is been lost, the manpower hours lost to ineffective treatment and delayed health care is alarming. I am ranting again! But, is it not obvious that proper and full implementation of the National Health Insurance Scheme is key in achieving the MDG goals? Yet we are stuck waiting for the scheme to deliver itself, while people die preventable deaths
Back to the mother I spoke of in the beginning. As was usually done, the nurses had to  'borrow' syringes, cotton wool, methylated spirit, even relevant medications from already admitted patients. The child survived but spent weeks in the hospital after discharge while the parents scouted for funds to offset hospital bills. For now this is the plight of the poor in our midst, the question is: Is our government executing a holocaust against the poor?