By  Kolade Ajayi.
The cabals are not only the Lawanis;
They are well bribed out of it.
The cabals are not only those who are entrapped,
Though they await re-instalment by instalment
The cabals are not only those who have lost
Marked Dollars or Subsidy Scam, hard as it is
To grope for the relieve that some
May not know is a fraud.
The cabals are not those led astray by press releases;
Nigeria is a cruel place, seldom a heaven,
Nowhere as corrupt as the Assembly
The cabals are among those who started
A probe and now cannot drive it through.
Millions are burning that have no taste of the Scheme.
The cabals are not only those who escaping
The shattered country become ministers in
The fortress of a failed nation.
The cabals are few, and a bad number well
Outside the scene of probes and indictments;
They are the embodiments of rot,
So smug in scam-hood they lurk within,
They are the wanton misrulers who, baiting on
The sentiments of human heart, gulf the masses
Along religions whose rites they do not know.
Their drums overwhelm the good…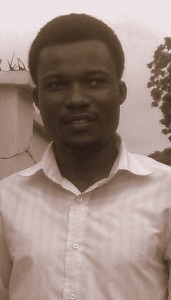 Caught in the blasts of counter class and charges,
When not on the seat the goodluckers now have─
We die,
All casualties of their bombs,
Because we cannot let the others' way
Because eyes have ceased to see the brother from the Veil
Because whether we admit or
Do not admit the extent of wrongs on all sides,
We were brothers not long ago
When the protests began, the occupy-the-streets unsettled
By tax-monies mishandled by the looters in office
All aware, brothers everyday, that sanity may return.
We are all cabals,
All wanting as are
The cases celebrated for their corruption,
In unfounded camps─ unfollowers of not just our lords.
Adapted from J.P. Clarke's "The Casualties". Kolade Ajayi writes from Ilorin, Nigeria.