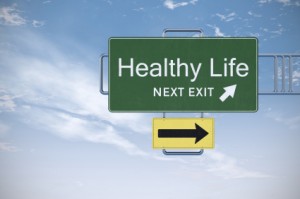 Last week, the Supreme Court of the United States ruled that America's attempt to create a more equitable health system was constitutional to the collective relief of most American who can now afford health care services. The Affordable Health Care Law is a move towards a public option, but it is not there yet. While America rejoices, it reminded us here at Nigerians Talk that Nigeria too has its own health insurance scheme, including affordable life insurance for seniors. Do not feel bad if you have never heard of it, just read Part 1 and Part 2 of Hezekiah Shobiye's brilliant analyses of Nigeria's Health Insurance Scheme. He continues this month with Part 3. He concludes that the Scheme, like the entire health system, simply does not work but please do not take my word for it, read for yourself.
To further expound on the horrors of paying for health in Nigeria, Oyedeji Aderemi writes about the human cost of the inefficient and stillborn Nigerian health insurance scheme in his doctor's note column. His pain and passion can be felt.  When we talk about the statistics of under-5 death, it is so easy to lose track of the human story of the child and his/her family behind the statistics, Oyedeji Aderemi reminds us.
Another health issue that is often lost in statistics is the high case of maternal mortality in Nigeria. Maimunat Adeomi writes about the state of Nigeria's mothers in a heartfelt yet technical piece. The state of health of a society can be found in how well it takes care of its mothers, and Nigeria fails in this regard. She presents important strategies that Nigeria can adopt to rapidly move towards achieving MDG 5.
Just weeks ago, the world went to Brazil to discuss the state of our earth and how to sustain it. One of the topics discussed was how environment sustainability affects the health outcomes of earth's inhabitants. In this enlightening piece, Tolu Okitika writes about the upcoming non-communicable disease trend in Africa, especially Nigeria. Cancer, Diabetes, and Heart Disease are no longer and never were the white man's disease. They are here, are we ready?
Finally, if you are Nigerian you probably know of one person who unfortunately suffers from Sickle Cell Disease. It is a terrible and unfortunate ailment. Tayo Olaleye writes on the fantastic new treatment regime that might be a game changer in saving the lives of sickle cell anemia patients in Nigeria.
I present to you the third edition of the Nigerians Talk Health Desk. Read, Comment and Share.
Temie Giwa
Editor.