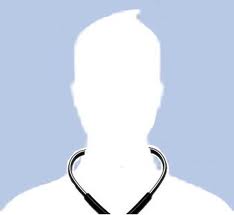 By Oyedeji Aderemi
It is a beautiful morning, troubles of yesterday dreamt away through the night, new challenges rising with the sun. Patients will walk into this office today, with high hopes of leaving with their worries and ailments resolved. I wonder about the issues and challenges I will be faced with today. Will I be able to put a smile on the face of the man who will come to the clinic with pain written all over his face, could this other woman's diagnosis make her give up on life, what can I do for that child with failure to thrive whose parents cannot provide the needed nutritious meals. My brain is already burdened yet this days' work is yet to commence. This is my plight everyday, this is what I signed up for, and the fall out of the oath I swore. This is my life.
I must think ahead, worry for my patients and only go to bed after having ensured their wellbeing. I go to bed hoping like them to unburden myself to my dreams, and I hope to wake up refreshed for another day. My job involves fighting to remain sane but also to fight for the lives of my patients, to give them hope, to break bad news to them in the nicest way possible, to show empathy, and above all, to listen. I sincerely wish that the Nigerian leadership will understand this is their duty as well. There is a need to help their wards have a better tomorrow. There are the perfect and efficient policies on paper, unfortunately and perpetually corrupted during the stage of execution. Kickback and front kicks in Ghana-must-go bags, and inflation of project cost to benefit only a few people to the detriment of the many. I thought human life is sacred and all things that will impact directly on the quality of life will be held sacred.
Daily we are inundated with unpalatable news of how a few accrue the wealth of the nation, we watch as the news of untimely death is read out in the media. The possibility of survival and thriving is lost on us, because we have settled for less. Everyday, doctors are forced to make choices based on the financial strength of their patients. What is the point of impoverishing further a man with no means whatsoever to settle his hospital bills? The days of Good Samaritan acts are gradually going into the history books, since we must all provide clothing food and shelter for our dependents. The people in the inaccessible parts of the country are forgotten, health care delivery and other social amenities are absent for them even if they are able to pay for it.
In the midst of all these decadence and waste in the Nigerian health care delivery system, is an idea called Mailafiyah that is ushering a new era of hope. This idea will be expounded on in the next edition of this column.