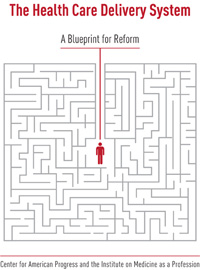 By Hezekiah Shobiye
"You are very rude. I am not your mate. I have children far older than you. You need to learn how to talk to people".  These were the words that came out of an helpless elderly woman to a female laboratory worker one hot afternoon at a government clinic located in the suburb of Lagos. Apparently, she had come to get the results of the tests she did in the clinic the previous day. I stood watching from afar, I was aghast and really did not know what to do. I was there in the clinic as a researcher working with a team on a Malaria project. It was my second week in this clinic and as I stood watching, I shook my head in despair wondering what could have warranted such outburst from the elderly woman. Was she being obnoxious and impatient or was the laboratory worker truly rude?
Couple of days later, I experienced another incident. As I was standing at the corridor of the clinic during my afternoon break, a very young lady walked up to me and said, "please doctor can you attend to me?" Her eyes were as red as fire! She needed to see an eye doctor (ophthalmologist). She complained bitterly of how she had been trying to get the attention of the doctors on duty but not one was trying to listen to her. I let out a deep sigh. First of all, I was frustrated at the high level of inefficiency within the system. Second of all, I was not a medical doctor by training – obviously my white overall coat had deceived her into believing that I was one. I was just a public health researcher at that time and I felt really bad because I had no solution to her problem – I wish I could have helped. So I just told her to go back to the waiting room and if no one gets to see her, she should find her way down to the General Hospital 15 minutes drive away for a check-up. I do not know what she decided to do afterwards but what really struck me was that after we had finished talking, she confessed that I had been the only person who had spoken to her with calmness and respect and enthusiastically thanked me for my help. Just then I thought to myself, in a space of a week, here is another case of the Nigerian brand of health worker-patient relationship.
After these two incidents I began to ask people to share with me their hospital/clinic experiences. I remember speaking to an artisan who shared with me his experience at a General Hospital in Lagos. He said, "I took my sick son to the hospital. On getting to the front desk, two nurses were busy chatting away. As I tried to get their attention, suddenly both of them shouted at me asking if I was blind to see that they were talking". You are surprised right? But that is the reality. I was also told of several cases where a nurse assigned to a patient would deliberately abandon him or her on the sick bed to fend for him or herself – no change of bedding, no empathy, no feeling of remorse, no proper care for the patient! Patient just stinks and looks forward to being captured into the heavenly yonder. You can just imagine if this patient happens to be you or your family member.
The World Health Organisation (WHO) judges the performance of a health system against 5 goals or objectives. One of which is called 'Responsiveness' – defined as the degree to which a health system is able to meet the expectations of patients and their families in the non-aspects of care. Among the non-aspects of care stated are:
The ability of healthcare workers to show respect for the patients irrespective of their status, background or colour,
Patients getting prompt attention such as immediate attention during emergencies and reasonable waiting times for non-emergencies,
Access to amenities of adequate quality and to hospitals/clinics that are very clean, spacious and serve top quality food,
Autonomy of people to take part in making choices about their own health,
Ability of patients to choose a provider, or flexibility to pick which individual or organisation that should deliver their care.
Recognising responsiveness as an essential goal of any health system shows that the system is there to serve people, which is more than an evaluation of whether people are satisfied with the pure medical care they receive. With a large chunk of the public sector health workers not treating patients with respect, long waiting times for non-emergency treatment, the lack of quality hospital amenities and clinics that are spacious and very clean, I do not think that the Nigerian health system is ready to serve the people. This is reflected in the 2000 world health report which specifically focuses on the overall performance of health systems around the world – the Nigerian health system was ranked number 177 out of a total of 191 countries when its degree of responsiveness was considered. Nothing has even changed since then.
All of these made me began to ponder, what is healthcare in Nigeria all about? How should the Nigerian healthcare workers relate with patients? Is there a standard rule to monitor healthcare worker-patient relationship? In a frustrating healthcare system like ours with dilapidated and ill-equipped clinics and hospitals that are not conducive for health professionals to work in, and a not well remunerated doctor attending to an absurd number of patients a day (The 2011 world health statistics shows that Nigeria only has 4 doctors and 16 nurses per 10,000 population. This means just one doctor to attend to 2500 patients and one nurse to 155 patients. Crazy isn't it?). What should then be the motivation or incentive for the doctor or nurse to act right? Even among functional health workers, how should they relate with one another? I have seen doctors berate nurses and thought to myself, oh wow! Why is this happening? Does it have to do with the way our hospitals and clinics are being managed? Does the organisational culture of the hospital have a role to play? Do we need to run hospitals like businesses in order to ensure an efficient and effective standard of attending to patients and delivering healthcare? Do we need doctors with strong management backgrounds, more like CEOs of Fortune 500 companies to be at the forefront of hospital management and other forms of healthcare delivery.
If you feel burdened and/or find it difficult to answer any of the questions above, you are not alone. This is a series on how Nigeria can begin to rethink healthcare. How can we begin to do more with less? How can we innovatively use the limited resources we have to deliver quality healthcare? And when I say Nigeria, I do not just mean the government alone. This includes healthcare workers and their professional bodies – what are they doing to ensure that the ethics of their profession is protected? This also includes us as individuals – do we understand basic health information? Consumers need to start having a paradigm shift from their understanding of healthcare. We must also not forget the institutions – schools, churches and mosques. Everybody has a role to play. We all need to start thinking healthcare differently!