Small businesses and startups need not fret any longer as to where to go to for their branding and advertising needs. Enter Kwirkly.com a full-fledged & online-based brand communications firm specifically targeted at small businesses.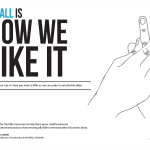 With established firms charging cutthroat prices and not doing much with new media spaces and business centres not being the ideal choice for building a brand, Kwirkly feels it has something extraordinary to offer to the small business space. But why small businesses?
We saw an opportunity to target a market unattended to. And the inspiration comes from several factors that support the importance of small businesses, one of which is how they help an economy, in no small way. And also that from a creative standpoint, we can serve as a catalyst for empowering the growth of the businesses.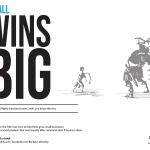 And as to its strictly by web experience, it has this to say:
We decided to make it fully web because you can achieve a lot without the constraints of physical space and we found that attractive. Besides, we're small too and we have to find possible means to achieve a lot with little resources. If we have to show prospects that they can achieve more on little, we also have to demonstrate it. We live for lean budgets and we prove it.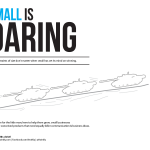 Judging from their self-promo posters, looks like kwirkly.com is going to be the point of call for all your small business branding needs with their services covering the gamut from logo and identity creation, advertising to innovative social media engagement.
For more info you can visit their site www.kwirkly.com or follow them on twitter @kwirkly where the share interesting tips & resources for small businesses.