On November 25th, irrepressible Nigerian writer/critic Ikhide Ikheloa blasted a couple of familiar musings on his social media platforms. One of them went thusly:
African literature! In the 21st century, the stories of Africa are still being being vetted by the West. There is no excuse for this shame.
Then this:
The elephant in the room. If the "African writer" does not escape to the West, nothing, absolutely nothing will come of his or her writing. It is the sad truth. Africa is hell for writers.
There were a lot more, and those familiar with Ikhide's brain droppings immediately recognized the candour for its acerbity.
It is great that the Internet and social media have democratized and demystified the writing life; however many "writers" should be readers. To write well, you must be a good reader. Many writers should not be writing…
In the world where the free-flow of information across generational, filial, and geographical boundaries also sought to blur the lines between opinion, criticism, and commentary, the choice of interrogating the "brain droppings" was subjected to filters of friendship and profession, and eventually, one rebuttal emerged, from writer Ayodele Olofintuade whose riposte got my attention immediately:
Dear Ikhide R. Ikheloa I have read your anger about African writing and writers. We can never amount to much except we move to the West except the government helps except … But you have forgotten that when your generation abandoned the country we stayed when nobody will publish us we kept writing when people sneered at us believing we can't do it we did! We can. I do not write cos I want fame and fortune I write cos I can't NOT write. Our writing may not be good enough but we do it despite you or others who look at us with a mixture of pity and contempt. By the way if you have nothing positive to contribute in the way of tangible ideas or hard currency then kindly stop ranting. Yours, Ayodele Olofintuade
So here it was, the battle lines among fellow traders made prominent especially by an otherwise cerebral collegiality of ideas within these two people (and their camps) over other social and literary circumstances. I belong to both – a Nigerian-based community of people to whom writing is as much a vocation as it is a passionate, personal sport; and an internationally-attuned, conscious, folk to whom boundaries matter only as far as they provide more colourful ways of interrogating the world. I have never believed that "the West" held all the cards to our literary survival (especially since the primacy of orature provides an irreplaceable cushion), but neither have I believed that we should be necessarily insular to the needs and opportunities of the outside world. So, hearing a personal lament that touted a false choice between leaving behind all that presently is in favour of what the "otherland" promises, raised a lot of red flags. Ikhide had started treading on dangerous grounds.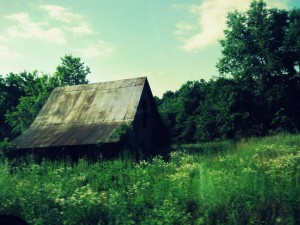 Back to the basics, there is a lot to be said for the improvement of craft, and for a fact, many of the creative output from our side of the world in the last couple of years have left a lot to be desired. The $100,000 cash prize for the largest literary prize on the continent hasn't been able to salvage the situation either (and it wasn't meant to). The careers of aspiring writers have not exactly been positively improved upon their winning the prize. For already established writers, winning it is a crowning achievement, and an improved bank account balance. But the same hasn't provided a change in culture, except maybe to the extent of increasing output.  Quality has not improved, and neither have the mechanisms for achieving them. So, when Mr. Ikheloa asks why "African literature (…) in the 21st century, the stories of Africa are still being being vetted by the West. There is no excuse for this shame", he is onto something, especially about the seeming abdication of responsibility by the cultural gate-keepers of our own literary tradition in these contemporary times.
But the critic generalized a tad too much, perhaps deliberately. Eghosa Imasuen's literary style has been deliberately Nigerian, and no sky has fallen on the basis of his deliberate distinct Nigerianness. Chika Unigwe's On Black Sister's Street does cater to an immediate audience in Belgium, but the story is as universal as any, stretching wings into all parts of Africa where the need for migration sometimes comes with more than just the promised boon. But then I digress. There is something to be said for the need for exposure, and the expanding of the imagination as well as one's scope of work. To make that an article of faith might not be bad either, as Mr. Ikheloa did bluntly in that November 25 post. What he was obviously willing to endure in return is a backlash on his seeming dismissal of current progress being made – sometimes at great risk and great pleasure – by writers who choose to stay behind.
This brings me to the crux of my defense of Ayodele's riposte. "A bird does not sing because it has an answer. It sings because it has a song", as Maya Angelou brilliantly puts it. There will always be writing in this country and on this continent, as much as they would always be crappy literature (heck, Amos Tutuola's brilliant novel The Palmwine Drinkard, arguably started as a crappy piece of terrible writing), but so will there also be an audience for whom that effort could lead to a greater expansion of the imagination. And there would also be a place in which effort will sometimes be as commendable as success. Let me be clear, this is not a defense of mediocrity – far from it. It is a staunch defense of the need for many more voices singing their different songs without a seeming overbearing cynical voice punching holes in their wings. Knowing the two writers, I don't believe that this was the motive in this case, but the event offered a learning moment.
In this edition of the LitMag, please find Three Poems by Kolade Ajayi, Six Poems by Hajo Isa, and a short story by  Chioma Iwunze-Ibiam. Enjoy.