Ikhide,
Let us be clear. I was disappointed with your comments a few months ago because you apparently deliberately confused two very different issues, as a means to slander our reputation as a publisher. On the back of a blog post by one of our interns, you claimed that we used them to edit our books. In fact, our intern was reviewing a backlog of manuscript submissions; meanwhile our editorial processes are exhaustive, and typically quite far in advance of our equivalents in the West. For example, when we decide to publish a book that has already been published elsewhere, we typically insist on another round of editing. On Twitter, no less than Teju Cole defended our editorial processes against your accusations. It would have been easier to assemble other of our authors to prove you mistaken, but that would have been overkill.
The sad reality is that the vast majority of submissions we receive are of very poor quality. You were/are mistaken to narrow the issue of the lack of poor quality writing in Nigeria to the problem of publishers; its important to take a holistic view of the entire publishing value chain. At the top of the value chain, submissions from prospective writers, we begin with poorly written/thought-through sample chapters that are roads to nowhere. Elsewhere in the world, there are a wider variety of books to read, numerous creative writing programmes of all shapes and sizes and a culture of reading and writing excellence; a context which raises the general standard for all. This setting does not yet exist in Nigeria. Meanwhile, towards the other end of the value chain: there are precious few reliable printers in Nigeria, forcing those who want consistent quality to print overseas. Again, there are no distribution companies in Nigeria, forcing publishers to deal directly with retailers, which is its own special nightmare. Pointing at publishers as the root of the problem is therefore an unfair reduction of a complex sectoral issue to a simple cause. In the same way, suggesting that redemption will come through social media is a bit simplistic, especially if we remain interested in long form prose.
However, despite our tussles, I sympathise with your frustration. There are great many untold stories in Nigeria that deserve their moment in the sun. I just wish it was as simple as blaming the publishers for doing a poor job, for undermining writers and for casting the world in shadows. Its a pity that we (and presumably all other fellow publishers in Nigeria) are singled out for your venom; if only you knew how tough it is for we small publishers trying to make a difference. In the same breath, if only you knew what Dele went through launching NEXT into the world and trying to keep the ship afloat. We can always do better and would never regard ourselves as immune from criticism, but it would be nice if that criticism was based on an understanding of the facts (the complex set of issues at work in the publishing value chain in Nigeria) and made in a more constructively supportive manner. I live in hope!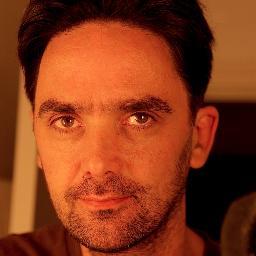 My objection to the NLNG prize is precisely the same as yours: the huge prize money could be much better spent supporting the top of the value chain, with creative writing workshops and programmes. We can't have enough of them at this stage. Its only when publishers start to get better quality manuscript submissions that we will see the renaissance we are all longing for. As it stands, if the NLNG prize continues in the same vein, its likely that most
winners year on year will be by diasporic Nigerian writers, who benefit from more functional publishing value chains and an enriched literary context elsewhere.
Jeremy
_____________
Jeremy Weate is a writer, and the publisher of Cassava Republic, a Nigerian publishing outfit. The piece is reproduced by permission.