By Obinna Udenwe
Wave. That was what Grandma Ada and Grandpa John called their piano.
When Grandma Ada was a little girl, she lived with the missionary nuns in Edda, a large village, distance away from the Cross River. The nuns had a piano. Ada learnt very fast despite her timidity. Years later, after the nuns had all died and committed to the red-earth, far away from their homes in Scotland and Ireland, hunger for a piano devoured Ada till she met John – who became our grandfather.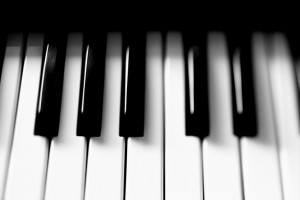 Grandpa John studied Music at Oxford. When he returned to Nigeria, his parents disowned him. 'It is a shame that a son of Anele should descend so low as to study Music in white-man country when others are studying Law and Medicine and Engineering,' his father would say, spitting out saliva in abhorrence.
They fell in love because they shared common desire for music. They would discuss different pianists far into the night – Ray Charles, Bill Evans and John Legend. Even musicians, Bob Marley and Fela Kuti's names became a lullaby that my father and his siblings heard every day and got tired of.
When Grandpa became a Music lecturer in the University of Nigeria, he saved his first year's salary and bought a fairly used piano from a priest in Enugu. Wave became Grandma Ada's second husband. It was played every night and day, till its acoustic sounds permeated the walls of the old three-room bungalow where they lived. On Sundays, my grandparents celebrated their mass in the room occupied by nothing else but Wave and musical books. They would take time to rub and massage each other's shoulder as they hunched over the keyboard, their children would run away from the house to ease their ears of the familiar and unfamiliar sounds they heard every day – sounds that were driving them mad but gave life to their creators.
When father and his siblings left to make their own families, my grandparents stuck to their obsession – receiving little visitors and paying visit to none.
The night that Grandpa John died, hunched over the piano, his head resting on the E-F key and releasing incoherent piercing sounds, Grandma Ada was in the sitting room rubbing menthol on her feeble knees. When we came in the morning – father, mother, my sister Jayne and I, Grandma Ada had only managed to lift Grandpa's head off the keyboard and placed it on the wooden cover. She played sweet melodies that sent angels and demons alike dancing in the room. No one saw them except me. They held Grandpa's hands and danced in circles like little kids playing in moonlight. I wondered if they would fight for his soul.
We stood at the door and watched her, tears in our eyes. But her face was smiling.
After a long silence, father asked; 'What are you doing, Mama?'
'Perhaps if my arching fingers can allow me just a little time… I can wake my Johnie… Just a little time,' she said, and played on.
_______________
Obinna Udenwe is the author of The Dancing Bird (Trafford, Canada, 2009). His stories have appeared in Dreams at Dawn anthology and a number of other anthologies in Nigeria and abroad. He edited an anthology 'Voices From My Clan' with Mukoma Wa Ngugi.