Mafoya Doussoumon is the thirty-one year old author of a fascinating new book of essays titled African Expectations (Available on Amazon.com). I caught up with him for a one-one-one.
_______
Tell me about yourself.

First of all, I thank you for this interview. I am an African born in the Republic of Benin. I lived in Ghana for more than a decade. Therefore, I like to call Ghana my adopted home country. I worked as an Information Communication Technology Specialist at the Ghana office of IFDC, a public international organization established in 1974 in response to the twin crises of food insecurity and rising energy prices. At IFDC Ghana, I was also the Web Editor for MISTOWA – a USAID funded agribusiness project to increase agricultural trade and food security in West Africa. I hold a Master of Public Administration from Southern Illinois University Edwardsville.
I love travelling and learning about other cultures through interaction with individuals as well as through the arts and current affairs. I am an armchair political analyst. I enjoy the whole experience of reading books. Having resisted as long as I could, I recently succumbed to eBooks. I am a people watcher and enjoy observing and cheerleading people who are on a journey to self discovery and/or achievement in the broadest sense of the word. I like to call myself an Africa Enthusiast as I am optimistic that young generations will change the continent from the ground up. I currently live in the United States.
For those who haven't read your book African Expectations, tell them what it's about. What is the central premise of the work?
African Expectations is a collection of essays about the many challenges that the continent must overcome on its path to development. The book is written from my perspective. My life experiences serve as a thread around which the essays are constructed. Among the many issues such as corruption that I discuss, I identify the lack of good leadership as the most important obstacle to development.
African Expectations is not just a litany of what is wrong with the continent. I offer plausible solutions for many of the ills that I decry in African Expectations. The book can also be viewed as a snapshot of some of the pressing issues of our times.
You wrote it during your Master's program in the University, you said, as one of the ways to deal with a loss. Tell us about that.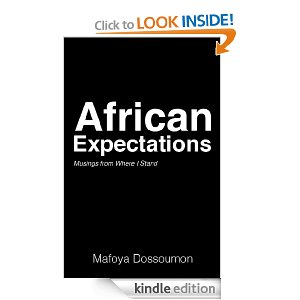 When my father passed after one year of graduate school, I was unable to travel back home due to familial constraints and I could not properly grieve. I was very close to my father. He was my mentor, my friend, and role model. At the same time, he was an enigma. Perhaps, one day, I will write about my father. I felt great pain. I did a little soul searching and decided that the best way to deal with the loss was to focus my thoughts on something other than my father. The result: African Expectations.
One of the remarkable things I found while reading the book is how you have been able to document many of the landmark issues of the continent, and the power of your observation. Having lived in Ghana, Benin, France, and the United States, how has your international exposure affected the way you look at the world?
The one thing I learned is that we all look at the world through our own frame of reference which colors our vision. Therefore, it takes humility and empathy to step into the shoes of the "other" to understand how they look at the world. We all wear colored lenses through which we see the world. And, it is our own individual duty to occasionally wear other people's colored lenses to understand how "others" perceive the world.
Personally, it is a constant struggle to continually look at the world from my own cultural, religious, or political frames of references while occasionally "stepping" into other people's shoes to see the world through their frames of references. International exposure has shown me that after all is said and done, we have a common humanity no matter our origins.
As a speaker of French as a first language, how has writing in English affected your writing? And how difficult was it to render this book purely in English?
I find English a much simpler language for writing. French can become quite convoluted. My goal with African Expectations was not to write beautiful or intricate language but to convey ideas in the most direct and forceful manner as possible. I found the English language most suited to this requirement. Overall it was fairly easy to render the book purely in English but certain passages in the book, I have had to translate in my head from French to English. At this point, I mostly think and dream in English but sometimes I am unable to convey certain subtleties of thought directly in English. In those instances, I have had to think in French and translate to English. The translation part of the process has been a challenge because I have had to do research to make sure that what I wrote in English actually had the same meaning as the original thought.
Since the book was published, what has been your most memorable experience or reaction to it so far?
Two memorable experiences come to mind. One of my earliest readers – an American woman asked me whether African Expectations was going to be published in Africa because she feared for my safety as in her opinion, the issues I discussed in the book were highly controversial and might ruffle a few feathers.
She was specifically concerned about the reaction of some of the African leaders I discussed in the book. She thought the African Expectations may be banned in some countries. I laughed off her concerns and assured her that a ban would be free publicity. I plan to make the book available in as many bookstores in Africa as possible. The book is currently available online.
The second book reading I did after publication was in Chicago at the African American Cultural Center of the University of Illinois. The organizer of that event had stumbled on the book on Facebook and was so impressed that she put together a book reading within weeks. The crowd was mostly African and African American.
I was taken aback by one of the attendees who argued that all the woes of the continent were caused by the West and that nothing Africans and African leaders did could change our situation for the best without the tacit agreement of the West. In African Expectations, I put a lot of the blame for the continent's state on current leaders. I argue in one chapter that our leaders failed us but in another chapter, I state that young people are the solution.
However, this particular audience member strongly believes that the continent's future will always be decided in the West.  I offered a simple solution to audience members in Chicago: Do what you can, with what you have, where you are. Individually or collectively, Africans can make a difference. The reality is that many good people get paralyzed into inaction because they accept the notion that development in Africa is dependent on the West's actions or inactions.
Looking back at the continent you left behind, what is your impression of the current state of things, politically, socially, and economically? What is the problem, and what is the solution?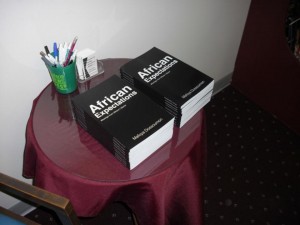 My impression of the current state of things on the continent is that there are countries on the continent that are moving forward in giant leaps while others take two steps backward for every step they take forward. Yet other countries wallow in mediocrity. Also, countries may make progress on certain issues while retreating on others.
Where countries have made progress, it took resolute leadership not just political leadership but leadership in all sectors of life. It is true that political leadership still plays an essential role on the continent but leadership at other levels is equally important.
The case of Ghana illustrates this point about leadership. Ghana recently held presidential and parliamentary elections. The elections went well and the results were declared by the electoral commission for the first time on Facebook.  However, the candidate of the opposition party who lost the election has not conceded defeat and claims that there were grievous cases of fraud. His party is currently seeking redress at the Supreme Court.
Ghana makes an interesting case study on leadership. You'll agree with me that the course of events I just briefly described show that Ghanaian leaders care about the state of their country. The leader of the party who lost did not push his supporters to violence. He went to the law courts to seek redress.
During the tense moments between the elections, collation of votes, and declaration of contested results by the chairman of the Electoral Commission, it took leaders of all kinds to ensure that Ghana preserved its reputation as a solid democracy. Opinion leaders, religious leaders, media personalities, political leaders, and the common man on the street all joined hands in urging extremists to do the right thing.
Obviously Ghana has developed a strong democratic political culture thanks to its people and leaders. But, on other fronts, there is still much to do. I talk about corruption in African Expectations and give many examples of failed leadership in the fight against corruption and other social problems in Ghana as well as other countries.
One of the areas where the continent appears to be failing woefully is youth unemployment. Not only is there an absence of jobs, there is an absence of quality jobs. A lot of young people are stuck in the informal sector. The unemployment problem can be resolved when more industries are created in manufacturing as well as in agriculture or services.
There will be no sustainable economic growth without resolving the youth unemployment problem. More young people need to join their peers who are entrepreneurs. There is infinite power in individuals with ideas. Looking back at the continent I left behind, my impression is that with good leadership, rapid progress is achieved at the political, social, and economic levels.
However, good leadership at the national level does not occur in a vacuum. It is our own individual responsibility to become leaders in our own right at the local level. The more Africans care about the state of their countries enough to make changes in their various localities, the faster change will occur at the national and then continental level.
In your opinion, how important is international exposure/experience in understanding or better appreciating the issues, problems, and virtues of Africa?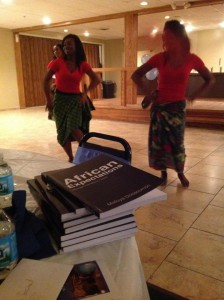 If international exposure means traveling out of the continent, it is not as important as access to knowledge and information. Acquisition of knowledge and information may require overseas travel. However, given the current technological advances, it is possible to learn about best practices from all over the world without actually leaving the continent. That being said, travel within the continent is of utmost importance for young people in my opinion.
The continent cannot develop without an integration of its economic markets. African entrepreneurs should be able to easily expand beyond their countries' borders. Travel within Africa is a good way for young Africans to learn about other young Africans and make lasting connections. These kinds of connections can be leveraged into business opportunities or other collaborative efforts.
When we unite, the continent will have greater leverage on the international stage. The integration process is greatly facilitated when young Africans build deep connections across the continent. Africa is the youngest continent. In 2010, 70 percent of the continent's population was under the age of 30. What young people do today determines the future of Africa.
How do you intend to contribute to things right now (from abroad) or in the future? What are your plans?
My plans are to continue to write and develop the ideas in African Expectations. Also, I intend to take my own medicine in the near future. I outline four propositions for accelerated development in the book and I intend to test some of these theories in collaboration with other Africans and friends of Africa on the continent and abroad.
_____________________
African Expectations, published in 2012, can be found on Amazon.com and a few other online bookstores. Mafoya can be found on twitter @Mafoya.