The coordination of three unrelated thoughts at the right junction on my desk (at the perfect time) led to the selection of the subject of this editorial. Each has to do with the process of writing, and thus relevant in an environment with a constant evolution of new ways of expression. But before I go on, this bumper issue of the LitMag features work of poetry from Adebiyi Olusolape (Kwara), Peter Akinlabi (Three Places), Emmanuel Iduma (What the Wayfarer Wished to Become) and Seyi Ojenike (Aluu 4), prose from Obinna Udenwe (Obsession), and an interview with Mafoya Dossoumon, a fascinating new author of a book of essays on Africa's development and rising potentials.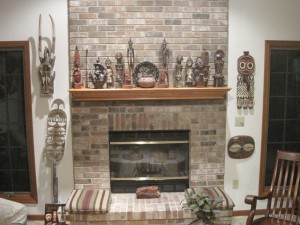 The first thought took place in 2006 as a result of an incident on a popular Nigerian social site Nairaland, in response to a question from a reader who had wanted help in writing a poem. I couldn't help, as I told him, but I showed him how not to write one, by pointing out a few things he was doing wrong. The encounter made it onto the internet in the form of a blog post on my now dormant blog. Reading the exchange now after such temporal distance, all I could think of (beyond the perhaps needless grandiloquence of my response) is how little has changed since then in the problems of the production of poetry (and literature in general), and how relevant self-help tips sometimes are in helping budding practitioners. (It is also instructive that I haven't written much poetry myself since then.)
The writing industry in Nigeria for some time has struggled with the problems of unpublishable manuscripts and incoherent offerings from fledgling writers. A number of older writers have laid the blame at the feet of the country's educational system which, over the years, has systematically neutered the power of expression. Another school of thought says the problem is merely of the absence of good culture of literary criticism. In all, no one has attributed it to a lack of talents, so maybe that's already out of it. Or not. (After all, the ability to tell stories well, and in a form that brings a breath of fresh air, requires not just hard work and a good education, but also an extraordinary amount of talent). Luckily, we have never been short of random bursts of talents. What is missing, it seems, is a sustainable culture (of criticism, performance, publishing) deep enough to nourish a movement, and strong enough to sustain it.
The other thought, a complementary one, is from the New Yorker. It is a description of the best and perfect way to write: in the morning, before pretty much anything else. One of the advantages earlier writers had from writing on typewriters is the complete protection from the distractions of the (news) world.
And finally, for anyone interested in the grains of labour involved in tuning up one potentially publishable sentence, reading Teju Cole's Anatomy of a Small Fate (Storified) might be useful.
In order not to spoil the harvest, let me invite you now to feast. It is our first issue in 2013, and we find it delightful, even if we say so ourselves. Enjoy.