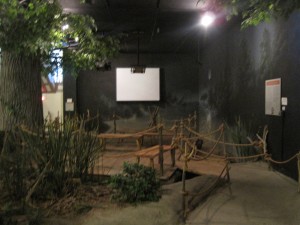 's room
's neighbours to trees.
The walls are lemon green.
Gently
the curtains blew
as if they're clothes
on two
walking
the dusk browned beach.
A wave of her
came
at me. It was a dove
out of a mist.
by Yemi Soneye
____________

Yemi is a poet and freelance writer whose work has appeared in Istanbul Literary Review, Sentinel Literary Quarterly, Think Africa Press, Palapala, Sentinel Nigeria, DailyTimesNg, Saraba and The New Black Magazine.