By Omohan EBHODAGHE
Footpaths to decay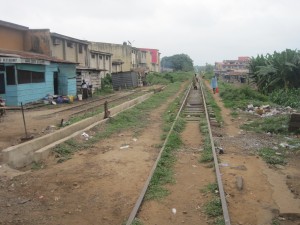 Hear the lutes and throbs of the fertilizer craze
from the look-alike pale West
coming with non-everlasting zest,
sinking free also into their kinsmen's diseased minds:
down the footpaths of more skeletal services bang
labours from their county town shanties
by their brothers as were our chiefs
to drive mad bustling body parts of their charred brains.
Witness our messiah-political party members,
full of look-alike ignorance,
in quantum relative abundance,
hallowed as to heal our so-called brainless mentors:
rattle lord temporal, those newer patterns of your culture
devoid of our look-alike wisdom
drained of Jehovah God's freedom
for sister-purse, brother-gun, folk of rotten udders.
Morbidly equal: look-alike premature, forever foes
measured ungodly, so surely made,
trance tolling look-alikes to reign:
their ruling is, the same life-blood, forever their shame,
doctors' mirrors of free feigned fame of feminine vain.
unfrocked as ever, unreliable
not upturned of look-alike rules,
doting aground her amoral – mankind's western woes.
Here now is the tragic dance of that odious race,
friends to look-alikes strong black Esan Hawks
(death shores of their own viruses,)
prostrated till spine-ridden before Osenobula's oracles:
kinsmen ever mingled in everlasting life's foetus
forever lookers-on always hewers
as non-everlasting stone drawers
with slippery limbs thrumming to throttled disgrace.
A Song for Osenobula
Supplicants we are after Osenobula,
owner of life to give to us,
we of Ewu who sang of cures.
Of Jehovah God of no equal happiness lodge:
Songs, mellifluous, we sing, we your loving creatures,
whom nations came to consecrate
whom ladies bore our family names.
We know your loving kindness of a family life type.
A newer dawn has come, and we are ever grateful,
for seasons of such great harvests prove
a millennium child of dear Ewu,
for we discern your look-alike endless mercies
melt hearts of look-alike stones, breakdown walls of debts
of kingdom call of herbal delights,
of manly works of housewives' pride
rolling backwards on to the seashores of Osenobula who RULES.
Our Comforter – for us Jehovah God is the One:
our provider of all escapes
of everlasting life to taste.
We had indeed gained permanent warranty to love,
that made you to become the Osenobula who mattered to us.
On Ewu soil as on heaven's
look-alike's heirs of Idunwele's
 poetry of life to which the sciences kept chasing around.
______________________
Omohan Ebhodaghe is a London-based Nigerian poet & novelist and former officer of the Association of Nigerian Authors, Lagos state chapter.