"This is what I will always try to do in my stories."
by Eghosa Imasuen
The first Achebe book I read was Chike and the River. I remembered the way it sounded different from the Peter and Jane Ladybird readers that were the first books that my mother bought for me. I remembered the characters in that slim children's story; SMOG, who took his moniker from his initials, SMO, adding the G from a plaintive plea on the back of an Onitsha Market Lorry, Save Me O God, was especially enjoyable to discover, to get to know, as real as my friends in primary school.
I made the decision to write in 2005. It was a decision made out of a need to share stories that fought to be told. I came to this vocation with a cocksure attitude that my opinions mattered, that I had experienced epiphanies about our condition as a people. And I looked back to discover what had come before me. I read No Longer at Ease, A Man of the People, The Trouble with Nigeria; what I had assumed where original opinions was just a rediscovering of the truth about the human experience. These things had been known before I was born, and had been put into words by better writers, by men and women whose defining characteristic was an impatience for the wrong way of doing things.
In my writing I sought for a voice that spoke plainly, that took the English Language and made it ours. I grew up in Warri, and tried to put the cadences of my neighbours' speech into readable prose. There was no better teacher for this young writer than Achebe's novels.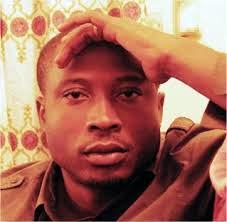 My first novel, To Saint Patrick, an Alternate History of Nigeria, took some of its plot from the early months of the Nigerian Civil War. In researching this history I stumbled onto The Trouble with Nigeria. Here was wisdom in front of me. Here was one who spoke gently, who told truth to power, but with uncommon grace. Here were the words of a man who had, just the previous year, refused a national award from the Obasanjo government. Achebe cited as one of his reasons for the action, the elephant in the room, the disgraceful occurrences in Anambra, his home state. The Trouble with Nigeria was like a time capsule, and as I juxtaposed its words with the response from the government spokesperson at the time who questioned Achebe's patriotism, I knew who the real patriot was.
Achebe's writing taught me that art could have a political opinion, that art had to stand on the side of truth and justice, that art could do this while retaining its beauty, its grace. This is what I have tried to do with my writing. This is what I will always try to do in my stories.
___________
Eghosa Imasuen is the author of To Saint Patrick and Fine Boys. He writes from Benin.