"to ensure that we do not let shut the window he opened to the world of our shared humanity."
by Ayodele Morocco-Clarke
When the news broke on the 22nd of March 2013 that Chinua Achebe had died the day before, many were thrown into a state of mourning. All over Nigeria, Africa and in other parts of the world, people recalled when and how they came to know of him; and for most it was through one or another of his works, predominantly his magnum opus, Things Fall Apart. Achebe's place in the history of African literature is cemented, much in the same way that the place of Adam is unchallenged for those of the Christian faith. He was the first to get there. He was the first black African to provide a fictionalised written account about an indigenous homestead, detailing an intelligent way of life that pre-dated the advent of colonialism in Nigeria.
It has been fifty-five years since Things Fall Apart was first published in 1958. Since then, Nigeria has produced a Nobel Laureate, a Booker Prize winner and writers who have won a plethora of awards around the globe. What he achieved was to provide a foundation; a foundation upon which others, who came after him, have built reputations in the literary world. Some have done so successfully, other not so much. However, it is unimpeachable that whenever African writers of note are called, Achebe shall be one of those whose names will undoubtedly ring out, resonating in the Pantheon of great literary gods.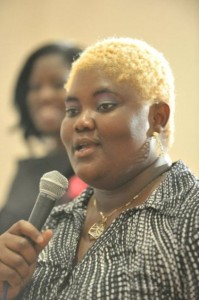 And now, Achebe is gone. His demise signifies many things. For me, chief amongst them is the obligation on us – these present crop of writers – is to ensure that we do not allow the window he opened to the world of our lives, our culture and our shared humanity to ever be shut. It is incumbent upon us to continually strive to attain perfection in our literary craft, especially since our works will be all that is left long after we are dead and gone. They will and should serve as a compass to succeeding generations of how we passed our time while here.
For me, it did not take the death of Achebe to signify the changing of the guard, but his demise brought home the fact that it is now up to us to plough ahead. Achebe ensured that writers like me do not have to beat down doors to be heard in the world. He paved the way; carving out a path where none hitherto existed. Neither I nor my contemporaries have to tread the unbeaten track. A way has already been made. Though the life of a writer is not an easy one, it has been made a smidgen better by those who came before us. We owe a duty to widen that path created in the literary world, and where possible, smooth its way, so that those coming after us will have something even better to build upon. I am standing on the shoulders of a literary giant. We all are.
_______________
Ayodele is the publisher of Critical Literature Review