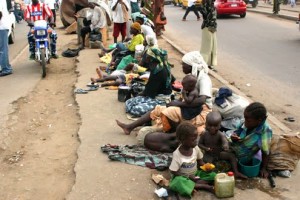 That Northern Nigeria is facing unprecedented political, social and economic upheavals is not in doubt; that the region's vulnerabilities are being exploited by politicians is also not contested. What has remained largely unstated is the fact that allowing the region's long subsisting rivalries and raw resentments to reach endemic levels was entirely avoidable. And with hindsight, we know there is no one to blame but ourselves, having all contributed to the quandary in different ways.
Although the North's many ethnic nationalities had been fighting for identity a while, the events that culminated in the Civil War temporarily buried those sentiments and the war was fought and won as one. However, no tangible, long lasting resolutions were proffered nor adopted throughout the heady days of the 70s and 80s.
The voting patterns in some parts of the region during the Second Republic should have sent a message, but who was in charge? Who was listening? The leaders of the North were busy accumulating wealth, and having done so, totally immersed in politicking – mostly for personal glory. There were no plans for the genuine integration and development of the region and its people.
So the North drifted on, oblivious of the dangers that lurked beneath the supposedly calm surface: superior mentality in a poorly educated majority and inferiority complex in a better educated minority. In essence, some Northerners felt superior to others. The irony was often lost, but illiterate 'core' Northerners typically looked down on others – who may actually be their employers.
It might have been inadvertent, but it was not unusual for 'core' Northern fruits, vegetables, sugarcane or kola nuts sellers – and even wandering and unskilled labourers – to refer to non 'core' Northern medical doctors, engineers, and other highly skilled professionals in derogatory terms – in all likelihood without understanding the repercussions, but surely out of long established habit. That these people often treat them better than their immediate kinsfolk was not an issue.
From the other side of the coin, how did highly educated and skilled professionals from 'minority' groups feel, being looked down on by a largely illiterate and untrained majority, who incidentally, only have fleeting knowledge of the history of the language and culture that supposedly gave them the high ground to see others as less worthy? Then imagine that the 'minority' also suffers the slight of being referred to in derogatory terms on the basis of a religion about which the name-callers actually have little understanding?
It may be easy to gloss over the angst of people who have been subjected to discrimination because of their ethnic group and religious affiliation, but we need to pause and put ourselves in their positions. Our political and religious leaders need to push to halt discrimination and inequality. Is it not time considered the implications of automatically classifying as second-class and even third-class citizens, so-called minorities in a region where they make valuable contributions and possess much sought after skills?
As if the artificial and highly damaging discrimination on ethnic and religious grounds are not enough, the insult is further compounded when a narrow elite, who simply, by belonging to the 'right' ethnic group and religion, and more often than not, by abusing those false privileges to access and accumulate massive amounts of money, now begin to look down at the rest of the pile with unspeakable quantum of arrogance.
The sense of injustice is even more galling because the privileges of the self-serving elite are not predicated on any particular brilliance or hard work, but from serving in one government position or another and using such positions to divert public funds for personal use. To make matters worse, the stolen funds are not invested wisely to create jobs or stimulate economic locally, but shifted to banks and investment managers across the world – and very often lost.
It may be difficult to justify the loathing of people like Plateau state governor Jonah Jang who was reportedly brought up and educated in a Hausa Muslim household, and who today stands as a bastion of division in the North. However, for most part, the resentment grew because minor issues were allowed to become festering sores. And though President Goodluck Jonathan's systematic policy of seeking out and empowering 'minorities' from the North has been damaging, the region must also reflect on where it all went wrong.
Yes, it is expedient to fault Jonathan's policy of aggravating Northern religious and ethnic divides for political advantage, but long before he came on board, we had marginalised large sections and groups in the North on our own. Long before Boko Haram – itself another manifestation of the malaise – the North was crumbling from injustice and inequality.
As poverty, unemployment, insecurity and ethno-religious crisis – all products of long standing religious, ethnic and class inequalities – continue to tear the North apart, it is time to reflect on the words of Othman Dan Fodio from 200 years ago when he wrote that a system may survive with non-belief, but will crumble under injustice.