by Femi Morgan
Spats of Shit
If you ask me
I have lost my will
To write my reportorial
My Face is reddened by it
My ears echoes the interviews.
If you ask me
I do not see my role in all these
I may be the clog in men's decisions
Just a change of paragraph
Makes the difference
A latent urge warns me
To survive, and Damn!
If you ask me-
I am not a writer
I am just shitting my heart out.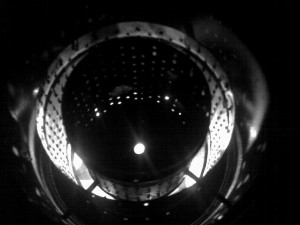 Spats of Shit II
My mind isn't the white bowl
It's got stains
It's brown like a goro*eating "do-nothing"
But it flushes through the extended forgetful locker room
My pretense is sitting beside me
In a long lasting hug
I am shaking the big bellied man
Saying "Oh, Ive heard about you-you're a great man"-
Telling someone "he is next to the BIG EYES behind the clouds",
but I really meant "Go F…Yourself".
Age births the fatigue of discretion
They say you're composed when you can lie
With all the assuredness of a priest.
They say you're MatchSure
When you can match your words
with the colour of your socks
but your mind and groin groans
in shame to your peace.
It's all shit
But it's not smelling
It's been deodorized
So pure, aching like perfumed female armpits.
It's all shit!
Lying by my side
I can now see it's shit
Pasteled up in colourful make-up
Decaying shit!
When families smile in photos
But cry, wandering lost in their homes
It's all shit!
But the strong smell of sweet buttocks
At the gig
The laughter of high eyes
The blast of sounds
Tells you it's some kind of a church
The real deal is after service.
After service, when you flush.
___
*Goro is a nut fruit in Nigeria
TEHIRA
Your squint is alive
Your tender face
Your brazen beauty
I have snapshots of you
Circling my brain
I try to blow out the flame
Tehira, Tehira, Tehira
Galloping into my blood stream
Trouncing my barricades
With giant leaps .
I saw you today
Hurrying off
Oh I am an insignificant nothing
To your busy flowery feathers
Your kind of airs I cannot breathe
But
Tehira, Tehira, Tehira
Splashing on me
Flooding my thoughts…
Only thoughts,
Not a single word.
_____________
Femi Morgan works with Artmosphere, and writes from Lagos.
_____
Photo: KTravula