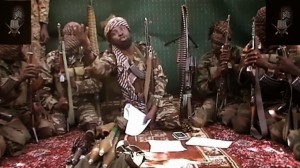 Two years ago, I posited on the three phases of terror, in reference to Boko Haram's metamorphoses in three distinct stages. The group started out and quickly grew because many people, seeking succor from poverty and social injustice, opted to move out of the periphery of society to live in isolation. At that formative stage, their mission was not a violent overthrow of government or even the forceful imposition of Sharia on others.
The second phase came when they embarked on revenge attacks on policemen and other security agents – whom they accused of killing some of their members during a funeral procession. The failure of government to act responsibly gave Boko Haram the impetus to move to the third phase, which is marked by indiscriminate killings and bombings. This phase is not guided by any ideology or even the pursuit of retribution for perceived injustices. It is about mass murder – simply because they can.
This explains why today, Boko Haram's initial ideology – however warped – is long gone; their justification for reprisals against the state – however flawed – is no longer tenable and their mindless violence against innocent citizens – however twisted – is nothing but a crime against humanity. If their notion of revolution or regime change is to indiscriminately kill and maim innocent citizens for no cause, then they have, by themselves, signaled the beginning of the end of their terrorist movement.
The recent wholesale slaughter and burning alive of young students, the wanton murders of ordinary travelers, the bombing of markets, bus stations and random abduction of girls from schools and homes is a clear indication that Boko Haram is now simply waging a war of attrition against everybody that is not a member of their sect. The question must be asked: If the objective of Boko Haram is to impose Sharia, is it on dead bodies, charred corpses, slaughtered children and burnt markets and kidnapped girls that they will practice Sharia?
The recent video of Abubakar Shekau, Boko Haram's leader, is reminiscent of a psychotic Adolf Hitler, haranguing Nazis to mass murder, an Osama bin Laden wannabe exhorting his followers to terror and exulting in the aftermath. Shekau is a man drunk with his seeming power of life and death over innocent people.
Clearly, the man is mad, or self delusional in the ilk of Cambodia's Pol Pot who ended up killing about a quarter of his own countrymen in pursuit of an ultimately failed dream. The skulls of the millions of Cambodians heaped in storehouses till this day are a grim admonition of how far Shekau and his bunch of crazed murderers may go if unchecked.
However, like most terror groups and mass murderers, Boko Haram seems to have overreached itself. For the first time, Nigerians are beginning to see Boko Haram for what it is: not a movement created by Northerners (and by implication, Muslims) to make Nigeria 'ungovernable' for President Goodluck Jonathan – as dim-witted as such claims are – as are those who believed them. The country is now increasingly united in the conviction that Boko Haram is an evil group, led by evil men, pursuing an evil agenda – and no one is spared.
It is true that no fanatic sect is ever completely eliminated; even today, remnants of the notorious Maitatsine and Kala Kato sects remain underground, but it seems that Boko Haram has finally sowed the seeds of its own destruction. For years, because the victims were mostly in the North East, and largely faceless, voiceless and powerless to defend themselves against the continuous onslaught, Nigerians simply saw them as numbers, victims or casualties.
But by bringing their attacks so close to the seat of government where Nigerians have been able to put names, faces and even tell the stories of some of the victims, the evil nature of the sect has become public and has served to unite Nigerians.
In showing such total disregard for life, and compounding it with the abduction of hundreds of girls from schools and homes, Boko Haram has succeeded in uniting the entire world against its atrocities and also managed to put the federal government – which has hitherto displayed a lukewarm, even nonchalant attitude to the war on terror – on the spot.
Finally, President Jonathan has been jolted out of his reticence to act more forcefully on the war on terror – beyond simplistically dumping a quarter of our annual budget into the nebulous fissure of defence and security – where it promptly vanishes. It may be slow, and it should have come sooner, but the sect's attack on Chibok has served to bond Nigerians and the world against Boko Haram.
No doubt, they may continue to kill and maim for a while, but evidently, for Boko Haram, the beginning of the end is in sight.