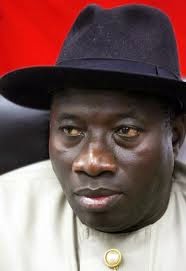 When I landed at the Abuja airport on Wednesday, 7th of May on a flight from Kano, it was easy to sense that something was wrong. The 'motor-park' hustle and bustle that has become a part the airport protocol was missing; the usual hustlers were mostly absent and the sense of frenetic chaos in which Nigerians seem to thrive was replaced by a sense of order that was decidedly suspicious, even unnerving.
That was not all. Driving into the city, I couldn't help but notice that all the street lamps were on and shining brightly – from the airport and all the way into the city. The gridlock at the military checkpoints was absent, and indeed, it took the advertised 20 minutes to drive from the airport to the city centre, where the roads were free – eerily so – for a city that was becoming the old Lagos in terms of traffic congestion.
Not being part of the confraternity that President Goodluck Jonathan had unilaterally ordered to keep away from work, I went to work. Abuja's roads were reminiscent of the early 90s when you could tell someone, 'I will see you in ten minutes', but get there in five. Most of the usual old buses and taxis on which the city's commuters depend seemed to have vanished.
In the evening, instead of the frantic rush home by workers – that usually clogged traffic from about 3pm to 9pm – the roads were free and the air, actually breathable. As night fell, the 'big guns' emerged from the comfort of their homes in highbrow areas to 'stretch a bit' by doing a bit of shopping, eating out or simply meeting friends for a few drinks – it is not by accident that Nigeria has become one of the most important wine and champagne markets in the world.
Anyone driving in Abuja that evening – and the next two – would probably be the most studiously unobservant person not to notice the flotilla of exotic cars that growled on the roads – the ubiquitous Range Rovers, the ever-present Land Cruisers and Lexus 570s, the increasingly popular Mercedes G Wagons, a number of CLS 63 AMGs, complimented by high end BMWs, Jaguars and other cars whose prices would build a four-bedroom bungalow for those who have neither Goodluck nor Patience.
Any of the visiting heads of state and dignitaries – for whose security Jonathan ordered the shutdown – that had bothered to take a night walk would have been sold into thinking that Nigeria was a land of milk and honey where there were no poor people and where everyone lived in expensive homes and drove exotic cars. But it is more likely that none of them was foolhardy enough to ignore their diplomats' security warnings not to venture away from the safety of their heavily barricaded hotels.
But glinting private jets, expansive homes and expensive toys aside, who were we fooling? If anything, the decision to ban workers from their offices and stop students from going to school is indicative of a failed government; if the president cannot guarantee the security of his guests without such drastic measures, then there is something fundamentally wrong.
Even if the decision was taken in order to decongest traffic, then why isn't government doing anything about it, now that the guests are gone? The supreme irony of the shutdown is the huge economic losses suffered by individuals and businesses in the name of an event that was supposed to promote economic development and business opportunities.
A number of other issues have also come up. A number of years ago, it was estimated that about 2,000 people came into Abuja on a daily basis – to work, look for work, or generally hang around in search of a break. With the growing spate of insecurity today, what is the new number? What is Abuja's population today? What are the authorities doing to manage the huge expansion? Abuja city centre may have good roads, but what about other parts? What about the suicidal drivers? Who manages traffic?
If anyone in government enjoyed the feel of Abuja for the three days that Jonathan wished Abuja's 'poor' people out of sight, the lesson is that Nigeria is critically short of urban development and management approaches. Thus, only a few towns and cities have useful public infrastructure. This inevitably pulls people to urban areas, where the already weak infrastructure is put under further pressure.
Imagine if the N2.6 trillion stolen under the fraudulent fuel subsidy regime, and the additional $20 billion that simply vaulted away from our vaults were committed to developing infrastructure across Nigeria? Even with the scandalously expansive rates at which road and other infrastructure contracts are awarded, that amount of money would have gone a long way to provide Nigerians with critical social amenities and even much needed jobs.
Ultimately, until Jonathan recognizes the need for massive quality and sustainable development of public infrastructure – along with the employment and economic opportunities that come with such projects, the entire country, Nigerian towns and cities would continue to slide towards total 'ghettorization'. In the current circumstances, using 70 percent of our annual budget to fund recurrent spending is criminal.
And if the president thinks that by banning people from the less opportune areas coming into Abuja while his guests were in town, he succeeded in hiding our poverty, he should know that no one is fooled: Under his watch, the poverty rate in Nigeria has reached an all time high. It is not an enviable record.