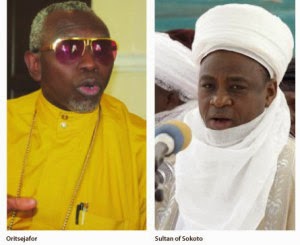 Needing to purchase some household equipment, I ended up at the neighborhood shopping centre in Wuse Zone 3, Abuja, known as a marketplace for electronics, furniture and building materials. Moving between rows of shops, I found a canopy obstructing further movement. Under it was a pastor with a megaphone, demanding every kind of conceivable miracle from forces seen and unseen, while several traders, who had temporarily abandoned mercantilism for an hour or two of robust spiritualism, enthused with 'amen' and 'in Jesus name!'
Bargaining was only possible if one was ready to shout, and only if one had the patience to deal with shopkeepers who were apparently waiting to witness miracles happen any moment – so engrossing was the spiritual fervor. The hot sun and usual rubble and hustle of the shopping centre made for absolute chaos, but they didn't seem to mind.
Coincidentally, the next day, trying to complete my task, I braved the notorious traffic of Wuse market and found myself walking into a similar impromptu market church: In a world of fast food, fast life and fast services, it seems a smart breed of fast pastors have introduced a 'fast' spiritual services akin to ministering on the move.
The implication hadn't fully sunk in when someone drew my attention to a sign: 'Association of Christian Civil Servants of Nigeria'. It is becoming common for Christians to build churches in government offices and at certain times, drop every work on their table for a boost of 'spiritual energy and protection' in an otherwise ungodly workplace.
Of course, Muslims would pray anywhere they can find space – offices, shops, airports, parking lots, under shades and indeed, any free space. Mosques or converted spaces exist in public buildings to serve their spiritual needs.
Clearly, Nigerians take their religions seriously. The tragedy is, despite our robust spirituality, strong prayer sessions and willingness to drop pressing temporal matters to feed our desires for communion with God, we typically refuse to accept the fundamental concepts of religion: truthfulness, justice and integrity.
Thus, despite the lies and corruption President Goodluck Jonathan and his government, millions of 'spiritually charged' Nigerians may vote for him simply because they perceive him as one of their own, and not on the basis of what religions teach. We may be a long way yet from redemption.
Ironically, three weeks ago, one of the chief proponents of religious politics in Nigeria, former Information Minister Labaran Maku was nearly beaten up by irate staff of the ministry whose salaries and entitlements he had not paid, allegedly diverting the monies to his campaign chest in his battle to unseat the popular incumbent, Governor Tanko al-Makura of Nasarawa state. As one observer noted wistfully, too much money, just like too much alcohol, gets into the head.  Can Maku build his governorship dream on injustice?
And talking of unpaid allowances, last week, staff of the federal ministries of foreign affairs and finance, respectively, publicly protested non-payment of their entitlements. This is in spite of Madam 'Prime Minister' Ngozi Okonjo-Iweala's assurances that Nigeria was not broke. So why can't the federal government pay its workers on time? Or is everything being diverted to the 'Battle for 2015'?
Unfortunately, as unmotivated as civil servants are, members of groups such as the 'Association of Christian Civil Servants of Nigeria' and its Muslim equivalent, if there is one, would still cast their votes on religious grounds. So what is the point of religion if it closes eyes to the truth? What is the point of halting business and official work to pray if we go on to elect knaves? Without a doubt, even if Jonathan leaves office next year, he will leave behind deep divisions in our country.
The tragedy of Nigerian youth
Related to the manipulation of religion for political gain is the exploitation of Nigerian youth for similar ends. For a government under whose watch unemployment has risen to record levels, it is a real tragedy to see how some youth are being used to insult and demean anyone – no matter how highly respected – who attempts to criticize government's lack of vision and fire brigade approach to managing the country's daunting security and economic challenges.
By government admission, nearly 30 percent of Nigerians are unemployed, though the figure is generally agreed to be much higher. Youth unemployment in Nigeria is frightening. In the words of Dr. Aisha Mahmood of the Central Bank of Nigeria '70 per cent of the 80 million youths in Nigeria are either unemployed or underemployed.' What is more worrisome is the fact that President Jonathan lacks the courage and vision to design the kind of bold strategies needed to tackle such massive unemployment.
Why the same youth, who have been so severely short-changed, take pleasure in insulting and deriding Nigerians who wish to warn of the impending danger is absurd. But then, that is what happens when a government sets out to divide the nation in the name of politics.