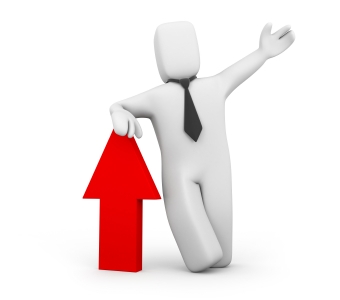 The word 'blog', 'blogger' or 'blogging' come into existence with the advent of Web 2.0. Websites such as www.blogger.com and www.wordpress.com provided a free means (e.g. www.spiritofjesus.blogspot.com or www.charmingff.wordpress.com) for people who are generally referred to as bloggers to have a blog (an online journal) where they can share their thoughts or knowledge (blogging) almost every day based on their (bloggers) choice. WordPress also provided a tool/software through wordpress.org for bloggers to install as part of their paid or registered domain name and web hosting (e.g. www.adesojiadegbulu.com). Blogger.com also has a service through which you can purchase your own blog which will have your own desired name (e.g. www.ogbongeblog.com)
The art and science of successful blogging is universal. The only difference is, why people want to be bloggers and how bloggers use the art and science for their own benefits. All better bloggers are better readers, better listeners and better writers. These are the prerequisites you need to become a better blogger as a Nigerian. Also, blogging has come to stay. It is taking the place of internet media. Most websites now have blogs incorporated into them so as to provide a community and means of information service for their clients.
1. Have a reliable Internet service provider and adequate electricity supply
In Nigeria, two things that limit bloggers from becoming better bloggers are the internet service provider we use and the electricity supply we get. I have used some service providers but I cannot recommend any. To become a better blogger, you need to equip yourself against your limitations. Make use of a quality service provider you have found useful overtime. Also, make sure you make your blog posts available online when you have electricity supply. Whenever you do not have internet supply, you should write several posts and schedule them. Whenever you do not have electricity supply, take time out to rest, read, listen and or write your post titles and a brief intro in a notebook dedicated for your blog.
2. Have your own niche
A niche can be simply defined as your subject, place or position in the universe. You need to know what you want to blog about and stay focused on it before you can become a better blogger. If you don't know your subject, you can't have an object. If you don't know your place, you won't be known for anything. Don't be tossed here and there, people will know and they will leave you for other bloggers who know what they want. Your niche can be your experience, your knowledge, your passion, your business, your profession etc. Your niche must have the potency of providing help to people before you can consider yourself among those who want to become a better blogger.
3. Have your own well designed blog
All better bloggers have their own blogs. They don't use a free blog like blogspot.com, wordpress.com or posterous.com. They rather get a blog with their own name or in the name of their niche. For example, if you are still using www.xyz.blogspot.com as your main blog, you need to get a paid blog like www.xyz.com. This helps to give you a positive image and more integrity in the blogosphere. Apart from that, blogs you pay for gives you the accessibility and flexibility you need to customize to your own niche and taste. The other part is a well designed blog. Your blog does not need all the effects you can think of. Your blog needs to be SIMPLE yet eye catchy, user friendly and easily navigable. You need to work on this.
4. Write your own great contents
This is where your reading, listening and writing skills come to play. Basically, great contents are articles (sometimes referred to as blog posts) that; teaches people what they did not know, provides solutions to people's problems; talks about what people needs other people's opinion on. If you are better reader and better listener, you will always come across people's ignorance and questions related to your niche. Yours is to provide a well written article or blog post as a better writer providing a detailed knowledge for solve people's ignorance or a well written post providing solutions to people problem. This is a practice you need to cultivate. I will advise that you write a minimum of three great contents in a week or seven in a month. With this, you can also write general post based on what you find interesting but related to your niche. Also, cultivate the habit of writing in batches. You might not get the full idea for a blog post at once. So, as it comes, write your ideas and later develop it into a blog post.
5. Have your own community
Your community is your readers and blog visitors. The reason why you are a blogger is people. People form a community. You might have a good niche, a well designed blog and great contents but if you do not share it with people, only you and your dog (teddy bear or something in this sense) will know about this. This is where Search Engine Optimization (SEO) and Social Media Optimization (SMO) becomes very important. You need to get your blog into people's mind. To build a community, you need to submit your blog to search engines like Google, Bing, MSN and Yahoo and also consistently share your blog posts on social media sites like Facebook, Twitter, LinkedIn, FriendFeed, Youtube, Digg, Sturvs, StumbleUpon etc. Once you do this regularly and consistently, you get visitors to your blog.
6. Have your own list
The life of a blog is the number of people it has on its list. This list is simply the names, emails and or phone numbers of the blog readers. All better bloggers place so much value on their lists. You need to provide a means whereby a visitor can subscribe to your blog. This will keep your readers (members of your community) to come back for more of your great contents. Provide an easy means for readers to subscribe and follow your blog. Make it a point of duty to call your readers to action. Actions like 'subscribe to my blog' amongst others should be found on your blog. You should also call readers to action that will make them comment on your blog posts. Once you have your list, keep it safe and do your best to keep increasing the numbers of people on your list.
7. Invest time to your blog
It is required of you to invest at least two hours a day for your blog alone. With these two hours, you read and reply people who have commented on your blog; you take time out to read other people's blog that is related to your blogging success in order to get fresh ideas; you work on the design and functionality of your blog if there is any glitch; you post your new article on your blog; and finally you share your recent post so that people can get to read. Make it a point of duty to be consistent in updating your blog with posts. Normally, you should update your blog at least three times a week. What you do not invest in, you do not get the best out of.
Finally, becoming a better blogger is not a day's job. You need to do the above stated tips and open yourself to more experiences as your blogging journey goes by. Get out of your shell. Get quality information by reading quality stuffs on the internet. You will be glad to know that the world of blogging is it the mercy of your finger tip. If you refuse to press those buttons and click that mouse, you can never become a better blogger.
How do you feel about these tips? Is there anything you want to add or a question you want to ask? Whatever you want to say, you are free to share your opinions in the comment space provided at the end of this posts. Watch out for more tips on how to become a better blogger. You need to subscribe to this blog for you not to miss the series of posts on how to become a better blogger as a Nigerian. And if you have found this article beneficial, it is important you share it with other Nigerians on your friends list.
Yours in your journey to become a better blogger,
Adesoji Adegbulu
Adesoji Adegbulu aka JesusFreak is a freeblogger (blogs about stuffs that makes people free) whose interest is in People and National Development, Entrepreneurship, Internet Marketing & Social Media. You can read more of his articles on his blog www.adesojiadegbulu.com