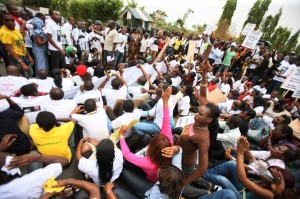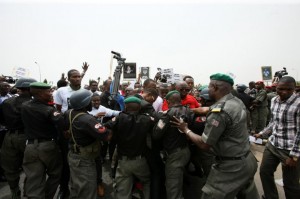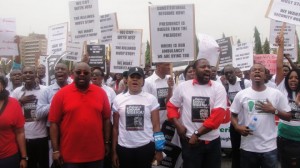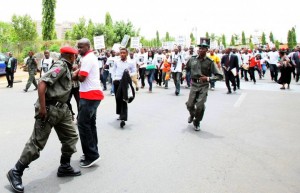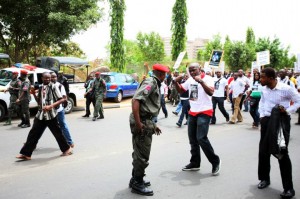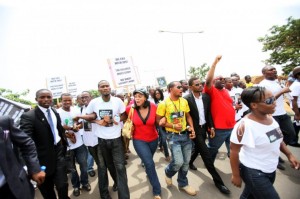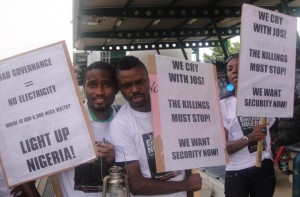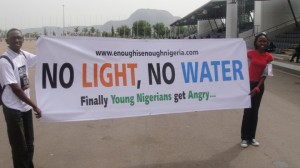 "It's been a long time coming, but I know a change is gonna come"- Sam Cooke
One of the greatest demonstrations of freedom took place in Nigeria on Tuesday the 16th. It was a youth rally that had over a thousand young professionals storm the Eagle's Square and the National Assemby complex (the Nigerian Senate building) to demand a change to the way the country is run and the direction to which it is going. It was tagged Enough is Enough. It was a popular uprising that the country has had coming for a long time. One stupid national event after another that has brought disgrace to the name of the nation has happened many times and for weeks, months and years it had been necessary for something to come along and break the cycle of citizen complacency. This was it, along with other rallies that have taken place in the past weeks. And this was extra relevant because it was organized by young people, the main beneficiaries of the inevitable future. On the short run, it won't solve any problems. It will need to be sustained and backed with vigilance and active participation in governance at every level, but as a demonstration of the will of the people to challenge misrule and bad governance, this is one of the best recourse of an enlightened citizenry. Luckily, unlike what these pictures show, it was actually a peaceful protest – albeit a very angry one, as it should be.
I followed the rally from my laptop as early as 4am on Tuesday on twitter and via the live video feed until I finally slept off by 8am. One thing I can say is that the audio and video feeds didn't give me the best portrayal of the event. Here are some of the most memorable pictures, obtained from Facebook today thanks toOhimai Godwin Amaize, former campus journalist and one of the guys on the front row. What can I say? I am proud to be a young Nigerian, and I align with those bold to challenge the status quo. I hope that more rallies like this take place around the country, and I hope that the required change comes.
Yesterday, the acting president dissolved his cabinet, which on some level could be seen as the beginning of progress. Who knows?