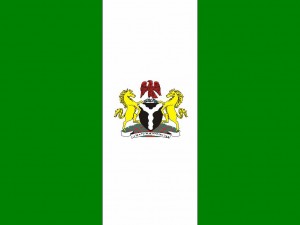 It is no longer news that in the past year or so, Nigeria has become another byword for terrorism. From the first bomb blast at the 50th independence anniversary celebrations in October 2010, we have experienced countless others, almost on a daily basis. Just over this weekend, two churches, during service, were attacked in Kano. The attacks killed at least 21 people. Yesterday, there was a suicide bomb attack on the Commissioner of Police in Taraba State, which missed him but ended up killing five others. As I write this, I can hear news of gunfire exchange in parts of Kano metropolis. It has come to the point that this does not shock us anymore. Infact, we seem to have accepted it as a part of living in Nigeria, especially Northern Nigeria.
The question on everyone's lips has been: why has the government been unable to deal with this? Why is it that despite the enormous portion of the budget dedicated to security – almost a trillion naira – a solution continues to elude them? Is it a lack of intelligence, or a lack of political will to deal with a problem that is constantly rumoured to have the backing and support of 'untouchables'? Even as one who has experienced the Boko Haram crisis from the frontlines, right from when they were just a harmless (?) religious sect, to the battles of 2009 that introduced them to the world, I still get confused about what is really going on. It is a case of 'the more you see, the less you understand'.
However, what is even more distressing about the Boko Haram crisis is how they have successfully divided us as Nigerians. Not like we were ever truly united, but in such times of crises, times when we are supposed to bond against a common enemy, we have largely ended up throwing accusations at each other. A couple of weeks ago, I was having an online conversation with someone who insisted that Boko Haram is a ploy of the North to annihilate the Igbo. Then, I came across a statement credited to Mrs H.I.D. Awolowo, the widow of the late sage, Chief Obafemi Awolowo, who was lamenting the specific targeting of Yoruba people in the North. Statements like this, both wrong, have only contributed to worsening the situation, because they make particular groups believe that they are the sole victims of this crisis, suffering under a grand scheme to eliminate them. This in the end creates enmity and hatred.
Since the beginning of this year, I have come across at least, two articles, one in a well-known national daily and the other on a blog, which either implicitly or explicitly named some of the sponsors of the terrorist group. Sadly, I noted the clear divide in commenters' opinions. All those of the same region and religion with the said sponsors called the articles trashy and works of fiction. Added to that is the belief by adherents of the two dominant religions in the country about what Boko Haram is: while one believes that it is solely targeted against them, the other believes that it is to tarnish their image by associating their religion with Boko Haram, often pointing to out that when their own people are killed it is hardly mentioned.
This difference in public opinions across various religious and regional demographics is one of the reasons Boko Haram continues to succeed. I believe it is also one of the reasons that government might not have been able so far to muster the political will to deal with this situation. We sit down and heap curses on those behind the group, yet when 'one of our own' is linked or arrested in connection with terrorism, we jump up and passionately defend the individual.
It is about time we came to the realization that the Boko Haram crisis is not about targeting a specific religion or ethnicity, but in whole, the Nigerian people. I have seen people of all backgrounds killed: Muslims and Christians, Northerners and Southerners, of all ethnic groups. I have seen churches attacked; same with mosques. We need to come to see the whole picture of this crisis.
The least we as Nigerians can do about this crisis is to come together in one accord and understand that this is a common assault on all of us. It is the work of senseless, soulless individuals who believe that in their hands lays the power of life and death, and they must force us to their way of thinking and life. We must come to understand that anyone can be a victim, and not cast ourselves as the sole victims or trade accusations at each other.
Tens of millions of people should not be cowered into submission and turned against each other by a band of a few thousands, even if they have guns and bombs.
A house divided against itself cannot stand.