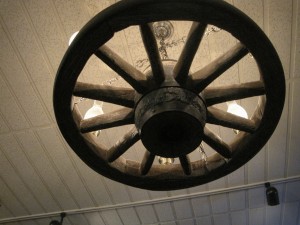 In this issue, I present work by four writers from Nigeria. Richard Ali is the editor of the Nigerian Sentinel Magazine, and the author of a new work of fiction "City of Memories". In his work, "Three Poems" presented here on the LitMag for the first time, love meets memory, and misty-eyed idealism. Following him is Dami Ajayi's flash fiction about a fascinating flight from Nigeria through Spain, Paris and London, to America. Love meets terrorism, religion, angst, hope, and death. His work is titled "Confetti, New York." The third author in this issue is Kolade Ajayi, making a second impression with an adapted poem. He calls it "The Cabals". Those who have read J.P. Clarke's "The Casualties" will immediately recognize the influences.
I also present you, again, Three Poems by Rotimi Babatunde, who was crowned earlier in the week as this year's winner of the Caine Prize for African Writing. Our next issue will feature a tribute piece to this newly crowned (but not altogether new, but significant) voice in African literary tradition. The poems were first published on the LitMag issue of June 9, 2012. Congratulations again to the worthy winner.
In other literary news, Ernest Hemingway's "A Farewell to Arms" will be published again with all its never before published alternate endings included. Fascinating news for Hemingway nerds. More information here. Have a great weekend.