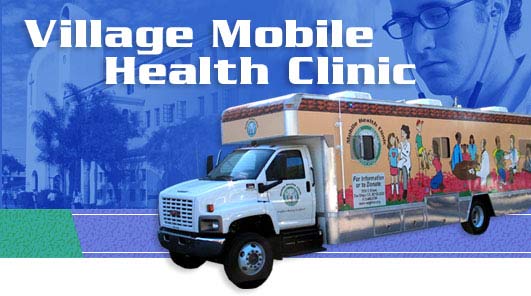 By Oyedeji Aderemi
The difficult (hard) to reach, either due to topography of their geographical location or due to other natural disasters, are a significant portion of the total population of this nation and many of them are totally neglected safe for occasional foray of religious bodies who go with gospel on the wheels of health care delivery to this remote areas. Majority of this people do not have roads, pipe-borne water, neither do they have much contact with the rest of the country. The incidence of chronic non-communicable disease among this population is unknown and we do not know the extent of infectious disease prevalence. The poorest communities are the communities that are usually difficult to reach. It should be noted that the majority of the heard-to-reach places are rural areas and about 70% of Nigeria's population live in there. They are predominantly farmers; they have fewer resources, little or no basic infrastructure, less education, poor/non-existent transport system, and have no power/influence to effect change. They are also mostly women and children.
The Mobile Integrated Primary Health Care Services Delivery Teams (mailafiya) is a strategic health programme addressing the health services delivery needs of the lowest poor communities and fast tracking the attainment of MDGs 4, 5, and 6 in the Federal Capital Territory, Nigeria. It was conceived as a means to address the following:
The wide disparities in health and health services between dwellers of the urban centers and the rural poor as demonstrated by the baseline survey conducted in 2007 by the FCT MDGs Project Support Unit.
Existing health and health access problems due to factors both natural and preventable in the midst of available technology.
Adoption of new technology (ICT) to Improve on the very poor status of Primary Health Care Management data base through Partnership with the private sector. (http://www.fctmdgmailafiya.org/about-mailafiya)
This is the thrust of Mailafiya, a medical outreach project launched in conjunction with a foreign partner by the Federal capital territory government in 2010. The program was launched in September 2009.
There is a medical team comprising a doctor, nurse, a pharmacy technician, and a driver who transports the team to the various localities that are mapped out for them to cover. These health workers, which include volunteers, get to interact with the people in the various communities they visit and they create a database for these patients and the various diseases they present. Over time a rapport is built and they win the trust of their patients and refer them appropriately to the nearest health facility if there is a need to admit them.
I was opportune to discuss with a doctor colleague who worked briefly with the Mailafiya project and he noted that it was not all smooth but it's a healthcare delivery platform that can go a long way to alleviate the suffering of those Nigerians who live in hard  to reach places. The goal is to provide them with the basic needs like malaria treatments, vaccination against childhood illnesses,  maternal health services, under-5 health services and other life saving essential products.
The annual report of this project which has gone on for the last two years is available on its website http://www.fctmdgmailafiya.org and it shows the number of people reached per month. Statistics may not be available yet but I have a very strong feeling that the people who spend their time to provide the better part of the food we eat in this nation, deserve essential services. Let's not neglect the difficult to reach, they are as much human as those who live in cities.