Dear Kola,
I am responding a bit belatedly to your editorial, A Bird Sings Because… Many thanks for sharing. Facts are facts and opinions belong to their owner. I generally do not respond to feedback on my opinion, unless the facts are in dispute. I would quickly point out that in my profession (yes, I have a day job) it is traditional for an editorial team to reach out to the target of their editorial and ask clarifying questions, etc. before publishing. I could have saved you a lot of e-ink because I do not recognize my hard-fought views in your editorial. I know now one weakness of Twitter and Facebook; they do not carry threads well. Kola, you have decoupled a couple of my tweets/postings from the thread – and the context, which is that an inchoate publishing industry is wreaking havoc on the quality of Nigerian literature. To separate a couple of tweets from the other dozen or so renders them worthless in accessing the sum total of what I had to say. As an example, nowhere in your editorial do you mention my central beef, which is with the inchoate state of much of Nigerian publishing, and the effect on the products of Nigerian writers. That is an omission that renders your editorial a misleading accounting of the burden of my musings that weekend.
It is important to state this ad nauseam: Words when stripped of their context are at best worthless; in certain instances they have put the hapless author in trouble. One would have to go through the thread of my tweets and Facebook postings to assess fairly whatever it is I had to say. Interestingly, a few months ago, I got into a tweet fight with Jeremy Weate, a publisher and intellectual that I respect immensely for his contributions to Nigerian literature and social discourse. I had made the point that if Nigerian writing is in trouble, it is not because of lack of talent (we know that, there is, no need to be patronizing) but because of a lack of a robust publishing industry. We are sorely lacking in editors. He was very angry with me and understandably so. I stood by my view of Nigerian writers, which is that it is a miracle that we have such a vibrant writing culture despite the daunting odds against the Nigerian writer based at home and subject to the rank mediocrity of our publishing houses – and of course a collapsing public education system. It is that position that I restated and expanded upon, a position that is not clear from the selective quoting of my tweets and Facebook postings. And of course those who have closely followed my life's works would not recognize me in the one or two highly personalized and abusive outbursts on my person. Please go to the archives, this is what Jeremy said about me here on the krazitivity listserv in August:
"I'm more than a little tired of Ikhide's shoot-from-the-hip criticism of Nigerian publishers, in his haste to celebrate all things that are published by Nigerian writers online (no matter how shoddy and unedited). At no point did I return fire-for-fire and pick him up on the poorly edited quality of his own reviews on his blog (I will do so on this less public platform)."
Kola, how could my views have changed since August? And why would anyone look around our literary scene and say something that silly? I certainly did not mean to convey such pablum. It makes no sense. Needless to say, I stand by everything I said on the state of our writing today and on the NLNG Prize. Clearly, I hit several nerves and my lamentations caused a robust, largely healthy self-examination on the true state of Nigerian literature. It is a good thing. And I encourage folks to continue to be honest about these things. Nuance has its purpose, but at some point it degenerates into patronizing condescension. It should not be necessary for me to say we have very many good writers, they are doing great work, prattle, prattle, prattle, all of my life's work has been devoted to saying that, and supporting it. And by the way, the day will not come when I will have to prove to anyone what my material and intellectual contributions have been to the cause of Nigeria, and our literature. But I will take matters into my hands. In the words of Sir Winston Churchill, history will be kind to me, for I intend to (re-)write it, beginning with a compilation of all my tweets and Facebook postings on this matter into one coherent essay. Since it appears no one among my friends seems willing or able to do that. But first I must find the time for all that.
I always put my money where my mouth is. I worked for a newspaper in Nigeria for three years (NEXT) and I am intimately familiar with how Nigerian writers are used and abused, so I don't need lectures from anyone about that subject. I do encourage our writers to continue to patronize our local publishers and they are. They must also foster competition and fairness (to writers) by seeking publishers outside Nigeria – in the West, South Africa, Ghana, anywhere. Ignore the hypocrites who tell you to invest only in Nigeria. They don't; they write books their children don't read, they teach in classrooms that do not house their children and build hospitals that will not treat their chickens. Their children and chickens are abroad while my siblings stew in the mediocrity of their offerings. The best way to improve upon the quality is to force the issue. What can it hurt; your best way to make it out alive is to cross that river. Yes, I said it, sue me.
As an aside, these days, you do not have to physically flee Nigeria to be in the West. Many who sneer at their peers in the West from Black Africa are merely there physically. Their eyes are on the West, many are propped up by Western grants and any opportunity they get they seek Western help and enjoy the largesse. NGOs are not funded by my mother in the village; her alleged destitution may be the inspiration for the funding. There are so many issues to tackle: What is the best medium for expressing ourselves in the 21st century? Where are our readers? What do we need to do to get to them? Who is reading our books? Are people reading our books?
Kola, in 2010, the $100,000 NLNG Prize in literature cost an additional $700,000 (USD) to administer. $800,000 annually is a lot of money, and would do great things for Nigeria's struggling literature. I applaud and appreciate the generosity of the NLNG folks, we could use more companies and individuals like them. However, there is a great opportunity here to vision alternative ways to leverage this generous resource. Our inchoate publishing industry could use some help for instance. I humbly propose a one year moratorium on awarding this prize to allow for a stakeholder conversation on how best to use this fund for maximum impact. I have grown to respect the NLNG's vision for supporting the arts but I doubt that this current model is sustainable and appropriate.
Excellence is in us, make no mistake about it. Many Nigerians own some of the best-run personal websites and blogs on the Internet. Ask them to design a website for a public entity then it becomes an opportunity not a passion. Same with book publishing. The irony is not lost on me that some who run these shoddy publishing houses (without editors) own some of the best blogs out there. It is a structural problem. As long as their names are not on a project, there is no accountability, Name and shame works with us and I intend to continue to use it like a machete 😉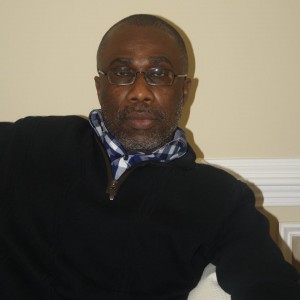 Finally, Kola, my mother raised me right, and I must thank you for your respectful and insightful engagement with me over the years. Many of these discussions hit something dear and emotional to us, but they are conversations that must be had. Chants of "Yankee go home!" or "What have you done for us lately since you abandoned us?" are debate killers and do not improve upon the silence. It certainly does not shut Ikhide up. This "seemingly overbearing cynical voice punching holes in [Nigerian writers'] wings' is not done yet. Be well, Kola.
And yes, Ikhide sings because…
______________
Ikhide Ikheloa is a Nigerian writer, critic, and commentator based in Maryland, USA. He blogs at xokigbo.com