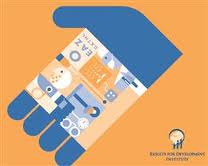 By Hezekiah Shobiye
In Part 1 of this series, I wrote that the Nigerian health care system is unresponsive to both the medical and non-medical needs of its patients; the Nigerian brand of health worker–patient relationship is not working, there is paucity of human and material resources, long waiting times, lack of quality hospitals and a dearth of health professionals with strong business and management skills to drive productivity and efficiently manage even the few resources that are available. It is obvious that the gaps in infrastructure and resources are hindering the performance of the health system.
How can we begin to rethink health care delivery in spite of these constraints and gaps? For example, how can we efficiently make use of the few medical supplies available to still deliver quality and efficient health care to the Nigerian populace? Personally, I am tired of listening and reading about people complaining about the resource constraints and challenges that are limiting the growth and development of the Nigerian health system without being able to proffer solutions. I believe that the performance and infrastructure gaps we currently have gives us the opportunity to think outside the box, a concept simply known as innovation – the ability to come up with a new way of doing something or making changes to something that already existed in order for it to become better.
Innovation itself is not a new concept. Even health systems of some other developing countries have been able to adopt this approach to come up with new business models of delivering care. India with 1.2 billion people, a population 7 times than Nigeria's, faces the same constraints as we do – massive infrastructure gap, poor road networks, unstable power supply, a high level of poverty and inequality etc., but has refused to be limited by them. A typical example is Narayana Hrudayalaya (NH) hospital. NH hospital has transformed health care in India with an innovative business model that has increased access, reduced cost and improved the quality of health care delivery. It took a radical step of adapting industrial principles and techniques such as standardization, specialization of labour, economies of scale and assembly line production to utilize efficiently all of its resources in order to conduct high quality open-heart surgery at a ridiculously low cost and still make profit. NH's terrific approach to delivering medical care to the masses got it to be listed by Fast Company as one of the world's 50 most innovative companies in 2012.
The innovative work of Dr. Therdchai Jivacate and the Prostheses Foundation of Thailand to provide ultra-low cost, high quality prostheses to amputees in remote areas of Thailand and surrounding countries is also an inspiring example. An artificial leg in the United States usually costs about $10,000 with a delivery time of 7 – 10 days but using recycled plastic yoghurt bottles and training amputees to become technicians to do the fitting simply allowed them to do it for less than $100 and with a delivery time of 1 – 3 days. Impressive isn't it? They improved the quality and efficiency of health care delivery by converting waste (plastic yoghurt bottles) to wealth and making use of low cost technicians.
Even corporate organisations in developing countries faced with these limitations are grateful for the wonderful opportunity to think outside the box. Difficult constraints like erratic power supply and lack of health care infrastructure in India creatively inspired GE Healthcare to develop a breakthrough in technology for portable electrocardiogram (ECG) machines called Vscan – a handheld, pocket-sized ultrasound that allows physicians to visually examine the inside of a patient's body during a physical exam. It is small and lightweight, easy to use and can be powered either by battery or electricity. This breakthrough technology has helped to improve the efficiency of health care delivery by allowing for faster and accurate clinical diagnosis thereby reducing the cost of referrals and has also helped to deepen physician-patient connection.
It is glaring that before Nigerians can begin to enjoy quality health care, we need to first and foremost start by thinking and doing things differently. We have no excuse using the constraints we have to justify our poor performance in delivering care to the masses. We can learn from other developing countries like India and Thailand. Our constraints need not to limit us; they can actually be the ones to liberate us if we begin to take the plunge to rethink health care delivery and if we include the private sector in these strategies.