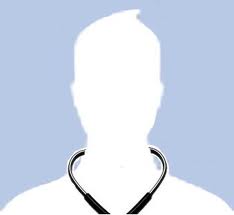 By Oyedeji Aderemi
He was just 28 and became unemployed when his sight started failing him, his means of livelihood was cut off and his ability to seek medical help went down the drain. Looking blankly into space, he tried to locate my voice welcoming him to the hospital. There, where his pupil should be, was a cloudy milky cover. Yet his face was not denied the expression of desolation. The worry lines were so pronounced, deeply etched, almost a permanent feature whether he frowned or smiled.
He had noticed that his vision was becoming clouded so he went to a hospital in Lagos where he was told he needed the help of an ophthalmologist. After various tests and investigations to determine the cause of the opacity of his lens, the result came and he was diagnosed Diabetic. The news, to say the least, was devastating. He could not believe and accept that he had diabetes. He was not aware of diabetes in his family's medical history and neither smoked cigarettes nor drank alcohol. He could not point a finger to the cause of his diagnosis. He left his work and the life he had built in Lagos seeking his family's support in his state of origin.
Everyone in his family gave him varied advice, but none of them but his younger brother pointed him in the direction of a hospital. He went to churches, where countless diabetic demons were casted out, but his vision continued to deteriorate. He was urged to the shops of complimentary-alternative medicine practitioners, all without any change in his state. Finally reluctantly, he found his way to a hospital; but at that point it was fast becoming late to help him. He was commenced on insulin and told he could only have surgery on the eyes if his blood sugar was controlled. Then another brother appeared and dragged him off to a popular church in Lagos in search of 'divine' healing, he spent days but never got to see the said man-of-God because he did not come with a medical report from his managing physician, myself, who refused to give him such. He had wasted most of his funds and most of his time and he was rapidly going blind and remained diabetic.
His story is sad, but he is not the only one. It is the story of many young people in Nigeria
Another young man lost a whole upper limb within 6weeks, from a manageable injury. He was rushing off to school to take his exams that afternoon. To beat the notorious Lagos traffic, he decided to use an okada (commercial motorcycle). Somewhere along their route, a policeman tried stopping the bike, however the bike man who knew the urgency of the situation and the inhumane activities of the Nigerian police decided not to wait. The policeman swung his baton at him, unfortunately hitting the young passenger on his upper limb. He was taken from one traditional bonesetter to another, various herbs were applied and the limb was tied to flush out the 'bad blood'. Predictably, this procedure only helped the young patient to finally lose his right upper limb. He was brought back to his hometown to see a powerful herbalist who kept him for a while and finally pointed him to the hospital. The X-ray of the limb showed it was simple transverse humeral fracture; all he would have needed was a hanging cast and would have regained full use of his limb in three months at most. The X-ray also showed evidence of gas gangrene of the limb. The following morning he consented-after he was counselled and told of the prognosis- for an amputation. It is unlikely to fully count how many people have been handicapped from treatable causes. The health system that is meant to deliver the care they need is built to treat only communicable disease. There is simply no system in place to help these young people manage the cost and complications of non-communicable diseases. So they turn to healers and pastors to the detriment of us all.
How do we address these 'Spirit-Trado' medical menaces? How do we improve the health system so that it can efficiently deliver care for all? How do we increase health seeking behaviour by the masses?