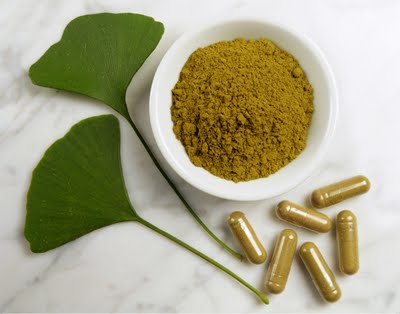 By Tayo Olaleye
A while ago, I came across this article in which Prof. Onyebuchi Chukwu, the present Minister of Health, proposed that traditional medicines should be incorporated into the current medical curriculum. The article further stated that medical practitioners ought to 'equip' themselves with 'expert knowledge' of traditional medicines. As with everything, there are pros and cons to such proposals but I am of the opinion that this is a splendid idea, one that ought to have been introduced a while ago. Here's why.
Most traditional medicines are of plant origins. Nature has gifted us with so many medicines infused in the leaves, stalks and barks of plants. It's amazing! Take for example, quinine, on which a lot of anti-malarials are based on, can be found on the bark of Cinchona trees native to South America. It is thought that South Americans, Peruvians in particular, would make some kind of concoction with the back of the tree and sweetened water. Does this remind you of scenes in Nollywood movies yet? Quinine was found to be effective in the treatment of malaria and it was used as an antimalarial for decades. Although Quinine can be extracted directly from the plant, it was eventually chemically synthesized in laboratories around the world and formed a basis for quinine-related medications. Pigenil, a marketed drug in Italy used for the treatment of benign prostatic hyperplasia (BPH, increased prostate size) is composed of extracts of the bark of a plant, Prunus africana, native to some parts of Africa. Also, turmeric a member of the ginger family and sometimes an ingredient in Nigerian or Asian fried rice, has a potential to be used as an anti-cancer agent as well as having anti-oxidant, anti-inflammatory properties? Or that castor oil can be used in arthritis treatment?
As a child, my mum had a bottle of what I call 'nasty bitter horrible stuff' aka 'agbo jedi'. I hated that concoction. Yet, a lot of people swear by its health benefit. Another plant whose health benefit is widely known in Nigeria is the 'Dogon Yaro' plant (Neem tree). The Neem tree (Azadirachta indica) is thought to have antifungal, antibacterial, anti-micriobial, anti-oxidant and anti-malarial properties amongst many others. As far as I am aware, the chemical components of the Neem tree are yet to be thoroughly explored.
I found a book titled 'The Handbook of Clinically tested Herbal Remedies'. We as a country are sitting on a vast amount of plant-derived medications. We can add to this 'handbook'. We can do some research, or send these medicinal plants to laboratories around the world that specialize in natural product synthesis. We can learn a lot about the key components in the plants that are responsible for the efficacy observed in sick patients, we can learn the doses, the mechanism of action and if all goes well, we might have another Pigenil on our hands.
So yes, I support Prof. Chukwu's proposal. We ought to know more about the herbal and traditional medicines we have and have been using for ages in Nigeria. If the medical curriculum creates an avenue to study these traditional medicines, perhaps we'd be more attentive to that herb/plant that alleviates every symptom of a particular disease in one dose; perhaps we'd be closer to finding a drug blockbuster of the future. Perhaps.