by Dami Ajayi
Dying young is becoming fashionable. I can't seem to think of a better kind of death for a creative individual though. Imagine not having to grow grey and stiff with arthritic bones; not having to be carried around or bed-ridden, no form of decline at all. Dying young with a preserved artistic stature is a beautifully sad thing. But dying young has fewer merits when one compares it with the elasticity of hope, the certainty of colourful dreams that often come to fruition later, in graying days. Dying young only fixes one in youth, when physical features are at their prime; it furnishes one with a young face for posterity's sake. One begins to look at the likes of Christopher Okigbo, Rex Lawson, Da Grin and most recently, Goldie Harvey, set with the features of their prime in the Hall of Fame of Nigerian Artists who did not live to see age forty.
*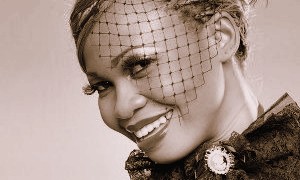 If one begins to look at the quick succession of deaths in the Nigerian creative landscape, one might consider that the industry is hexed. But for every popular artist, actor or musician who dies, there are tens, twenties of ordinary citizens who also pass on unceremoniously, without either media cheer or grief.
I suppose this might have spurred a most disagreeable op-ed on Y! Naija. An author, with embarrassingly parochial and hypocritical thoughts, raised issues about the media coverage and sensationalism that pursued Goldie's sudden death. The supposed climax was a press release from the governor of her state. The author was of the opinion that her brief life was rife with scandal and controversy. That her state Governor should not have referred to her as a "great daughter of the state", blah blah blah.
Death is inevitable. Death is the primal cheat. Death is not usually benevolent enough to wait for everyone at the end of their industrious life. Death does not have this kind of patience. Death comes swiftly like a thunder-clap headache, like the loud clash of a crashing automobile, like a piercing and shattering sting of machine gun bullet, when it feels like. Why man is busying conquering his environment with technology and art, death is devising new means of also conquering man. Goldie's, rather untimely death, is a memorial, an affirmation, a metaphor for our finite span as humans and tenants of this cold, cold world. It reminds us of the parable of earth being a market place, where one's visit is transient. It instructs us that not even fame and wealth can conquer death.
But it is also instructive to know that Goldie Harvey, in her early thirties, died of hypertension, a disease amenable to medication and lifestyle changes. Hypertension is also known as a silent-killer for it can lie undetected and then strike with death as its diagnostic symptom, unraveled at autopsy, like in Goldie's case.
**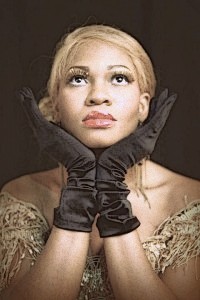 Goldie was one of the leading female pop stars in the Nigerian music-scape. She also represented Nigeria at the Big Brother Africa. These two associations have scandalized the young lady: most especially the risqué tendencies of her lyrical content and music videos, and the intense emotions she shared with a fellow Big Brother housemate.
I am quite wary of the media's portrayal. I regard it often with a modicum of disbelief. More often than not, things are not as stark as they seem. We, as humans and as journalists, often rely on gestures and intuition and even hunch to derive what becomes news. By featuring upcoming acts on the news constantly, we canonize them into what they are not—superstars and fashion idols. We look up to them for slangs, gestures, cloth styles, opinions. In their elevation into this glamorous pedestal, we, sometimes even they, forget that they are humans after all; that they are mere mortals in pursuit of figments of immortality.
Goldie is gone, so are all her facial contortions and sexual acrobatics, the labile emotional upheavals she displayed on Big Brother. She left behind her music and the controversies. These are what she will be remembered by.
***
I, not being an ardent follower of Nigerian Pop Music, remember another kind of Goldie, through one video interview she granted on DSTV. It was a Yoruba programme and Goldie was one of the guests featured for that edition. She introduced herself to the viewing audience and had a mundane dialogue with the interviewer: it bordered on trivia such as favourite meals and life motivations and whatnot.
I remember coming away with an opinion that the musician, in spite of all the theatrics and the ribald quality of her lyrics, was well-mannered. She seemed to be playing to the gallery. Her Lady Gaga-esque persona appeared invented. It was her alter-ego, perhaps far removed from when she was with her family playing daughter or sister or wife.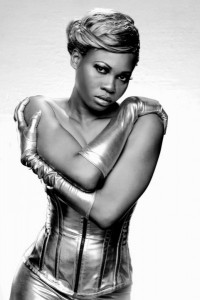 The intrigue and controversy did not end with her death, if anything, it probably deepened and escalated. Rumours about the falsity of her death played into the possibility of hard drugs use as the cause of death. The climax was when her Caucasian husband granted an interview. No one knew she was married at all, much less to a white man. We only remember the intense drama of the Big Brother House.
All these unfurling details gives a benefit of hindsight that there was a secret life tucked away behind the pomp and pageantry, the salacious media portrayal of the late diva. That she was capable of keeping her private life safe from the malignant infiltration of paparazzi. This adds a feather to her cap, even in death. It gives us a more intimate and human perspective of the lady, that she was someone's wife and sister, not just the Mole-gboko-lowo-e crooner.
****
I saw a picture of Goldie in death. Her darkened and puffed face carefully made-up. Her clothes were decent, not provocative like in her music videos. Her ambience was that of bliss. She rested peacefully in her coffin, her final home. I thought of her finality; how she had met hers in youth while soaring in terms of fame and growing popularity. She was married, for Christ's sake.  She left her eccentric friend, Denrele Edun, behind. She was in the middle of shooting her own reality show for television. She might have wanted to have kids. Go to church. Be by herself. Left alone.
Her funeral was a private one. The grief was palpable in the pictures made public. The silence of the procession must have been pregnant, punctuated with stifled sobs and sudden outcries, soaked white handkerchiefs and black attires. Death happens to us all. Denrele, in his rather thoughtful and heartrending tribute, insists that Goldie is not dead. I remember the all stages of grief…
*****
We will continue to live in expectations of conquests and prosperity, not of death. We will wish death away in intones of prayers. But death will always return, not only because it lies on that farther spectrum of life, but because it is that primal cheat designed to ease us into our mortality.
Adieu, Goldie.
____________
Dami Ajayi is a poet, short story writer, medical doctor and occasional essayist. He writes from Ndiowu, Anambra State.