Growing up in the Nigeria of the eighties, without internet, the only other sources of connection with the larger world were the black-and-white (and later colour) television in the living room, and the books that lay scattered in many shelves around the house. In-between those, a young precocious child gains insight into what had gone before, took imaginative trips to places never gone before, and formed ideas about things that he would never experience until a very long time.
In honour of the World Book Day which took place on March 7, here are a few books that have shaped my outlook on the world and the nature of my creative interaction with it. In these pages I had lost myself a few times, and in the other I have found myself. Some were borrowed, some were pilfered. But most were read more than once for a maximum, repeated, effect of their delightfulness.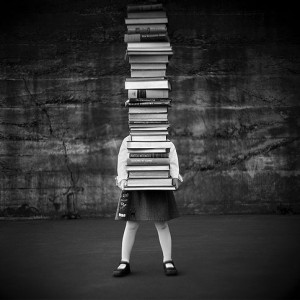 YORUBA
Menumo by Bamiji Ojo (A novel)
The very first book that I'd always wanted to translate into English, the story features a romantic landscape of an imaginary past in Yorubaland. A greedy man with a terrible secret. The story was vivid, moving, and eerily affecting. There were horses, a murder, ritual, and a gripping but satisfying ending. I haven't been able to lay my hands on a copy of the book again, but it made one of the most vivid imprints on my memory as a young boy.
Efunsetan Aniwura by Akinwunmi Isola (A play)
Read first as a high school student, the play is a creative account of a the life of a famous, notorious vixen who lived in Ibadan in the days of the King Latoosa. Malicious, murderous, and without fear of anyone, Efunsetan ruled the land (though not as an elected or monarchical leader) with an iron fist, and got her deserved comeuppance at a most opportune time although quite belatedly, and after the death of so many people. Reading (and eventually acting in it in school) was one haunting, memorable, experience.
Ogun Awitele by Adebayo Faleti (a short novel)
Also an homage to the idyll scenery of the Yoruba countryside and war-like past, the story merely recounts what happens to a city forewarned of an impending invasion. Brilliant writing, impeccable language peculiar only to a master like Faleti himself, rich and fascinating imagery, and an affecting denouement that leaves you staring on warm nights into the dark sky replaying the scene and sequences in your head as if you were there.
There were may more Yoruba texts: Tubosun Oladapo's Ogun Lakaaye, D.O. Fagunwa's Ogboju Ode and Igbo Olodumare. If there's something I am thankful for growing up as I did, it is that I had equal access to literature in both languages that I grew up speaking.
ENGLISH
Complete Works of Shakespeare
Received as a gift from father sometime during teen age, the heavy tome was at first a challenge for the conspicuous absence of annotations and references that college-customized editions of the individual plays always had at the back to provide context and background for many of its antiquated references. It eventually began to lend itself to reading after a number of tries. Most delightful were the sonnets at the later end of the work. It is because of these that my first attempts at writing poems ended up in sonnets and alternative line rhymes.
Ibadan the Penkelemes Years by Wole Soyinka (a memoir)
The most vivid insight into the young man that Soyinka was while growing up in Ibadan, the book details his troubles with authority, with women, with politicians and artists, and most notably his now famous act of storming into a government-controlled radio station and holding it up with a gun until a prepared speech was read. The prose was fluid and delightful. The poem at the end of the book "No Blood Flows" is one favourite I go to time and time again. Second to this (and sometimes even more preferable) is Ake, the Years of Childhood by the same author.
Oedipus on the Road by Henry Bauchau (a novel)
A fictional extension of the original story of Oedipus, this novel takes on the journey of the blind King Oedipus after his expulsion from his home. Personally affecting because of the genius required to continue a story originally written by another person (in a different form than the original story), Bauchau does it masterfully. At the end of the novel, it is hard not to feel even more sorry for a king lost in the wilderness of his own (and the gods') doing. I will read it again.
__________
This month, I present our offering in the form of a poem by Nigerian writer Ikhide Ikheloa whose work of poetry is appearing here for the very first time anywhere on the internet. For the benefit of maximally enjoying the depth and breadth of his poetic debut, I have published only one of them in this edition. Subsequent editions will feature the rest. They are a phenomenon to behold.
Also in this edition is a short story "High Rise" by Okwuje Israel Chukwuemeka, Two Poems by Sunday Akonni Moshood, and finally Sometime In December, a haunting short story by Nonso Uzozie.
Enjoy.
And read a book today.