"It is not a replacement. It is a rebirth"
There's a proverb among the Yoruba which says: bi ogede ba ku, yi o fi omo re ropo (Translation: When the plantain dies its shoot takes its place.) It is one proverb that has fascinated me since childhood as it explicates continuity and regeneration. With the passing of Chinua Achebe, I pondered how easy it is to think that men like him would ever pass. Death is a rather difficult word to use in his case.
I learnt to read quite early, so I can't remember how old I was when I read Chike and the River and later Things Fall Apart. These were the first two books of his I was introduced to by my father and elder brothers. I would later study his other books and essays more rigorously in my literature class. I do remember however, attempting to write a book in my younger years using Chike and the River as prototype. I was nine.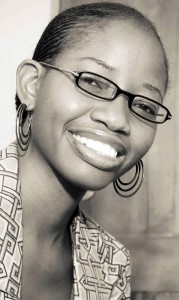 As a young child, he was the storyteller who opened my tongue and asked me to tell my own stories. Fresh out of secondary school and a teenager, I entered the world of writing through the platform he created with the foresight of an organisation like Association of Nigerian Authors (ANA). As an undergraduate studying his work in the university he taught me to question and challenge the canon like he did in his 1975 essay, An Image of Africa and would do the rest of his life in his many essays interrogating the Nigerian socio-political sphere. What I took away from it all was that the established might not always constitute the ideal. For what exactly is the ideal? In pondering, I have decided that the ideal is to stand for the truth you believe in. So despite the social-media hubbub I found myself in following my 'unpopular' response to the author's last book There was a Country, or more precisely the excerpt published on the Guardian UK and the reaction on the social media, I am reminded of having sat at the feet of a great man to learn the full spelling of the word: A-U-D-A-C-I-T-Y.
Like tide, a new phase has begun; and it is not a replacement, it is a rebirth of that which rose and fell to reinvent itself. Achebe, again like the storyteller he is, with his death, narrates that the future must learn to flay time – hold it still, and create a vacuum that becomes the well from which the community lives on.
In a sense, I feel his death is a reminder that in his lifetime, the voice of the future broke. We must never be silent, again.
___________
Jumoke Verissimo lives in Ibadan. She is the author of I am memory.