"To become like him, or like any writer for that matter, is a false ambition."
How can I celebrate Achebe without peddling a contrived tribute? I never met him in person, and never had the feeling that I needed to, because he was the sort of person whose presence was sufficiently coated in the words that he had written, and in the words that had been written about him. But this is not why I have decided to write this – or why it is necessary to question the need for writers whose prejudices and successes are similar to his.
I have never considered Achebe an influence on my writing. In this way he is like my dead paternal grandfather. I had sat on my grandpa's knees as a child, afraid of his wrinkled visage, yet I could not deny our consanguinity. So it appears that the moment I chose to write Achebe became an antecedent I could not refuse – at 13, some friends and I decided to rehash Things Fall Apart, calling ours Critical Stage. The manuscript was complete with a glossary of Igbo words, as one of us was tasked with generating Igbo proverbs, sayings, customs. If anything, that was my earliest, and perhaps final, attempt to write like Achebe.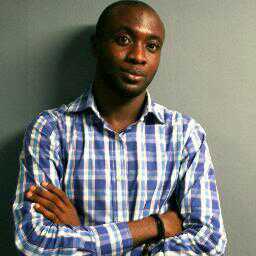 I do not think his death has created a void or vacuum, or whatever word of mournful sentiment is being conjured. I am convinced that writers stake out their individual paths. Achebe occupied a space only he could, wrote books only he could, and became relevant in a manner that was peculiar to his calling in this world and what he understood of it.
To become like him, or like any writer for that matter, is a false ambition. Writers in my generation – necessarily enamored by the need for acclaim – are in danger of sounding too much like others they lose their own voices. We have learnt from Achebe the need to tell stories that are truly representative of our complexities, and I daresay that is enough.
Let us seek to translate our individual concerns onto our work; as we do that without fear, we will become writers with distinct voices, celebrated not merely as writers but as humans whose words touched on the world's elemental narrative. And that is the feeling I get thinking about Achebe, his physical absence, his immortality.
__________
Emmanuel Iduma was born in 1989 and is the author of Farad, a novel. He is co-publisher of Saraba Magazine, and works in Lagos as a manager of creative projects.