"We need an uprising of writers against this status quo"
by Dami Ajayi
Achebe's death closely followed that of Apostle Obadare, the blind doyen of Koseunti, a fiery prophet like Achebe, who lived to a ripe age. The elegiac chorus that Obadare's death occasioned was who will pray for us now? Thinking seriously about Achebe's death, scanning through the landscape of African writing, I hope our stories are in good hands.
More than half a century ago, dumb savages making a cameo appearance in British literature was what was known as African literature. Achebe led the uprising against that status quo. He corrected the world view on African literature by writing a great novel about pre-colonial African civilization. He created strong African characters that resonated above the bias of race. He prophesied into the immediate post-colonial ethos of Africa. He was a fearless crusader of the foiled Biafra secession. He wrote essays steeped in politics and ethnicity. He wrote children stories with sublime moralistic undertones. He was the godfather of African literature.
Achebe's death reminds us of the immortality of intellect when preserved in words. It instructs us on the passage of time, regardless of events. While the toll of Achebe's passing caught wide fire on the internet, I was in a vehicle passing through Ogidi. Ogidi was still oblivious of this colossal loss; life still went on with such bucolic calm. The passage of time can sometimes be lost on us.
A lot of water has gone under the bridge since Achebe's anti-colonial trilogy. African literature has blossomed both in diversity and reach but has not been divorced of the dictates of Western imperialists. There is a stereotypical narrative expected from Africa, one riddled with poverty and squalor. That of the orphaned child soldier; of African refugees fighting themselves over relief; of wife-beating rapists and alcoholic husbands; of wayward youths profiteering from internet scams. This kind of narrative still exists and thrives.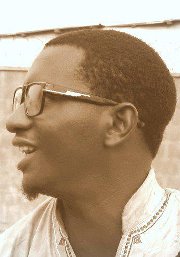 We need an uprising of writers against this status quo. Writers who will write about the urgent concerns of modern Africa. Writers, like Achebe, who will take an unbiased look into this gargantuan sprawl called Africa. We need a definitive modern African novel. We need books that are tapestries of modern realities, empathetic toward African humanities. We need to tell our stories like they should be told, like Achebe told them, with good conscience and sagacity.
The denouement of No Longer at Ease is still disturbing on an umpteenth reading. The cool mien of Achebe's essays still singe my consciousness. His poignant poetry still unties a knot in my belly. Achebe's indefatigable pen has left us with indelible insights.
This is a very cold week for literature.
_____________
Dami Ajayi is the Fiction editor of Saraba Magazine.